Electric vehicle tech firm says it could employ 250 staff within five years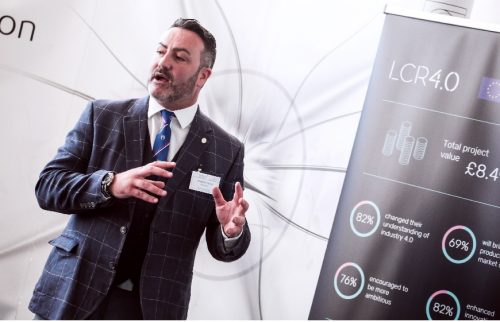 A Liverpool entrepreneur believes his electric vehicle technology could create 250 jobs.
EV Range Extender says its tech could cure 'range anxiety' in electric vehicle owners.
Range anxiety is a worry that the battery will run out of power before the destination, or a suitable charging point, is reached.
EV Range Extender, part of Liverpool firm Quinnovations, has developed the Microengine RangeX which it says will give peace of mind to the more than 200,000 UK electric car drivers.
The business, set up by entrepreneur Jonathan Quinn, is one of the latest companies to access support from LCR 4.0 and Liverpool John Moores University, a part-funded ERDF project for businesses in the Liverpool City Region.
It supported EV Range Extender in developing, fine-tuning and patenting its engine technology.
As part of the collaboration, EV Range Extender was provided with a dedicated LCR 4.0 team at the university, which worked with Mr Quinn and his team to develop a solution for the burgeoning EV (electric vehicle) market.
The main aim was to develop a range extender that automatically starts-up and continuously charges an EV, solving the long-running problem of EV range on a single charge.
"As a business, we've come a long way, but this has certainly been accelerated as a result of our work with LCR 4.0 and its academic partner LJMU," said Mr Quinn.
"Since receiving the support, we've been able to hire new employees and refine and develop our longer-term business plan.
"In fact, we predict that by 2023 we'll be able to employ around 250 staff."
He added: "We're even looking to incorporate autonomous robotic equipment as part of our longer-term growth plans which is extremely exciting when it comes to future production capabilities."
EV Range Extender, which is based at the Avenue HQ complex on the waterfront's Mann Island, has also worked with the University of Chester on developing its technology.
The first of its kind in the country, LCR 4.0 (Liverpool City Region Four Point Zero) is a business support programme for manufacturers wanting to take advantage of the opportunities of the fourth industrial revolution.