Challenger bank plans to take on 60 staff in Manchester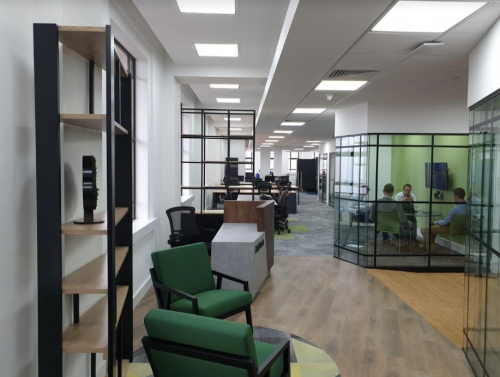 A challenger bank has opened a new office in Manchester.
OakNorth has plans to take on at least 60 staff as they expand over the coming months.
The bank has moved into a new office at Ship Canal House which has capacity for 60 people.
OakNorth has a dedicated team focused on originating and transaction SME lending deals in the North.
The team includes Christopher Swarbrick who joins from Europa Capital Debt Investment. He was at Barclays for almost six years previously, after eight years at RBS.
David Rowlinson has joined from Investec where he spent the last 12 years.
Stewart Haworth has joined from Santander where he spent four years after a decade at Barclays.
Daniel Martin joins from NatWest where he spent a decade.
Dave Taberner joins from CBRE Capital Advisors and was at RBS for a decade.
The bank has lent almost £4bn to date and has a further £2bn of qualified deals in the pipeline.
Ben Barbanel, head of debt finance at the bank, said: "Our co-founder, Rishi Khosla, has always said that the best businesses thrive in times of economic turmoil.
"Despite ongoing economic uncertainty, we continue to see incredible demand from British businesses keen to pursue their growth ambitions, and because most high-street banks have been retrenching from SME lending, this has only been compounded.
"One of the features about our process that our borrowers greatly appreciate is the ability to discuss their finance needs directly with the Credit Committee.
"To ensure we can continue offering this experience and building strong relationships with businesses and property developers in the North, we have made several senior hires in Manchester who will be originating and transacting deals."