Wine bar operator closes venue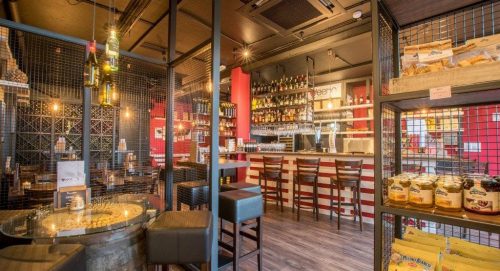 A wine bar has closed just five months after its parent company was bought out of administration.
Veeno, which is based in Manchester, has closed its Nottingham venue on Middle Pavement, telling Nottinghamshire Live, it had "no longer become viable" after footfall declined around the intu Broadmarsh shopping centre, which is currently undergoing redevelopment and remains largely closed.
Veeno says it hopes to relocate staff affected by the closure.
In March, the firm was bought out of administration in a deal saving almost 70 jobs.
Veeno, which was launched in 2013 in Manchester, had venues in a range of locations including Manchester, Bristol, Brighton, Cardiff, Chester, Croydon, Edinburgh, Kidderminster, Stratford-upon-Avon, Nottingham, Reading, Liverpool, Leicester and Leeds.