200-year-old firm snapped up by rival business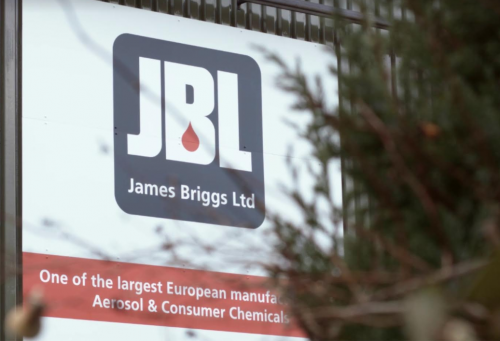 The largest manufacturer and supplier of car care products in Europe has announced the acquisition of one Europe's oldest and largest consumer chemicals businesses.
Rochdale based Tetrosyl has acquired James Briggs for an undisclosed amount.
The deal marks an exit for private equity firm Endless from James Briggs.
Peter Schofield, Tetrosyl group chairman, said: "We are delighted to welcome the James Briggs' business and the James Briggs' team to the Tetrosyl family and are sure that the combined business will have great success in the future.
"Tetrosyl leads the way in brand management with a combination of innovation, technology and design and James Briggs has many years of manufacturing experience and expertise. The strategic fit is exceptional".
James Briggs is almost 200 years old and is based in Rochdale.
Paul Blackaby, James Briggs chief executive, added: "I am delighted that James Briggs will be joining the Tetrosyl Group.
"The business is in excellent condition, has real momentum and Tetrosyl's ownership will ensure the longevity of the business for our customers and suppliers, whilst the combination will create opportunity for our talented and valued employees.
"I would like to thank Endless, who are now exiting their investment but who have been hugely supportive of the business over the last few years."
Tom Jack, partner in the Manchester office of private equity investor Endless, which acquired James Briggs in 2013, said "We hope that joining forces with a business such as Tetrosyl is an exciting outcome for the loyal workforce at James Briggs.
"We would like to thank all the James Briggs team for their hard work and absolute dedication to quality, safety and customer care, and we wish them and Tetrosyl the very best of success as this historic business continues to go from strength to strength in the future."
James Briggs and Endless were advised by Giles Chesher and Matt Canipa at law firm Squire Patton Boggs.
Tetrosyl is the largest manufacturer and supplier of care care products in Europe and is the UK's biggest independent oil blender, extending its global reach to more than 100 countries.
James Briggs was founded two centuries ago and is now based in Oldham.
The business dates back to 1830 and has been evolving its chemicals offering ever since.
Producing 60m aerosols in the last year, the business employs over 300 staff across two sites in Royton and Chadderton, and is a trusted partner for many household names and is the "the custodian of their brands".