Childcare group secures seven-figure deal to fund further expansion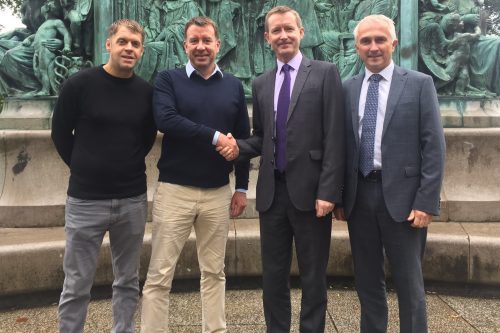 Bay View Childcare has agreed a finance deal with Arbuthnot Latham & Co, the private and commercial banking and wealth management arm of the Arbuthnot Banking Group, to provide funding for further expansion.
Although undisclosed, the funding package is understood to be seven-figures.
Arbuthnot operates a Manchester office in the city centre's King Street.
Lancaster-based Bay View Childcare owns and operates four childcare homes in the Morecambe Bay area, with a fifth in development.
Working closely with multiple agencies, Bay View Childcare homes provide an extensive care package including an in-house educational tutor.
Bay View Childcare director Paul Johnson said: "Bay View's mission is to lead the way through childhood, youth, teenage, independence and beyond to provide a brighter future.
"The Lancashire coast provides a wonderful environment for children and young people to develop and flourish and our care provision is based on the belief that all young people benefit from a comfortable and caring environment."
He added: "We believe all young people deserve to be supported through independence and into adult life.
"This funding will help us to continue to provide a therapeutic and nurturing environment that enables young people who come into our care to work towards a brighter more prosperous future."