Businesswoman to tell her inspiring story at Liverpool lunch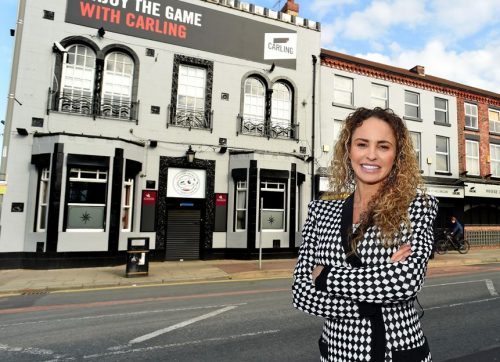 A self-made businesswoman who left school with no qualifications will be speaking at a BusinessDesk.com lunch.
Kate Stewart left school when she fell pregnant at the age of 17 and has since gone on to become one of the best-known business leaders in Liverpool.
As well as running multiple businesses in the city the single mother of four also recently appeared on a Channel 4 documentary Secret Teacher.
The mother of four vowed to turn her life around in order to be successful for her children and went on to study a business management degree.
She is keen to inspire others and pass on her knowledge and expertise to aspiring business leaders.
Kate is a passionate believer in the power of confidence and determination.
She believes everyone can reach their full-potential if they have self-belief and are willing to work hard and refuse to take no for an answer.
Kate is also passionate about spreading the message that anyone can be successful if they work hard enough and are determined
Kate believes determination and hard work are the keys to success.
Kate runs multiple businesses including The Sandon Complex where she has recently created an adjoining hotel and property.
She also runs Vitality Homes, supported living accommodation for former substance users.
She also spends her spare time mentoring budding entrepreneurs.
The lunch is being held at Dash in Liverpool on 4th of October from 12pm until 3pm.
To book a place click here.