Opening announced for Manchester boutique cinema scheme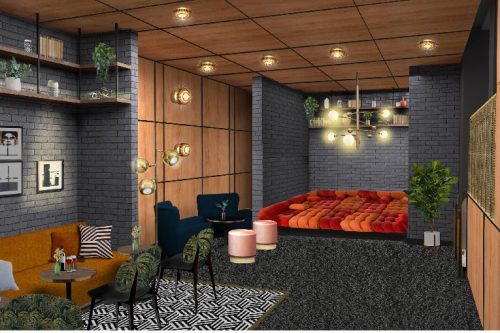 Everyman, an independent network of boutique cinemas with 30 cinemas nationwide, will open its latest three-screen venue in Manchester on Thursday, October 31.
The complex is situated in St John's, Quay Street, in the city centre.
The new venue, on the site of the old Granada Studios, will feature a large bar and lounge space and three screens featuring Everyman's signature comfy sofa seating and a menu featuring Spielburgers, sundaes and cocktails.
Everyman says alongside a delicious food and drink offering and top-notch customer service there is a varied selection of mainstream, independent and classic films, special events, launches and a diverse calendar of live satellite broadcasts.
For the week of Hallowe'en there will be a suitably spooky programme of cult films and the latest Steven King adaptation, Doctor Sleep, followed by a series of special events to look out for.
Patrick Conboy, venue manager at Everyman Manchester, said: "I am so thrilled to finally be welcoming the people of Manchester to Everyman.
"Our team can't wait to show you all our unique brand of guest experience led cinema."
Crispin Lilly, Everyman Cinemas chief executive, said: "With our neighbouring suburban venue in Altrincham being received so incredibly well since opening last year, we're delighted to announce our new opening in the heart of the city of Manchester.
"It's such an iconic city in terms of music, film and all kinds of creative culture, and we think Everyman St John's will form a fantastic part of that scene.
"We're looking forward to entertaining everyone, from the community in and around Deansgate to the rest of the city."