People on the Move: Huddle; Roxtec; Bugler Smith; Praetura Commercial Finance; Borough Care; Deloitte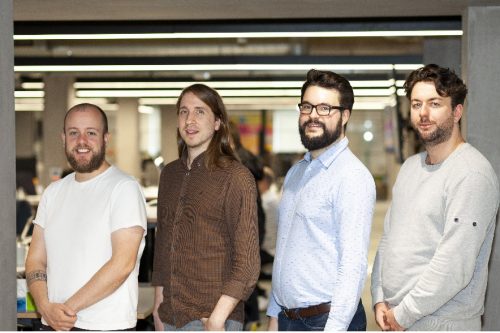 X

Register for free to receive latest news stories direct to your inbox
Register
Manchester web agency Huddle Digital has appointed a digital marketing lead and web developer to bolster their digital team.
Nicholas Beeson joined last month from Alderley Edge tech experts, Chess.
Bringing more than 10 years' marketing experience working for the likes of Co-op Bank and e3creative, Nick will be responsible for Huddle Digital's revamped digital marketing and SEO offering.
Meanwhile, Fernando Vilas also joined the Huddle team in July from international agency Volcanic as a new web developer.
Tom Parson, director and co-founder, said: "We're delighted with these recent appointments. We see them as a statement of our intent going forward – to continually improve our quality of work and delivery of service.
"Not only have we hired high-quality talent we have introduced two new people to our dynamic team who share our company values and vision. At this stage in our business, that is crucial to us."
Since the business was founded in 2015, Huddle has worked with a number of clients to develop everything from commercial websites to bespoke cloud-based software products, increasing turnover year-on-year.
Tom added: "The last 12 months have been incredible for Huddle. We were shortlisted for Small Agency of the Year at the CM Awards, recently launched a new website for North West trade body Manchester Digital, and have a pipeline of work leading well into 2020. Our projected growth is very exciting and these recent hires are testament to that."
::
Cable and pipe seal manufacturer Roxtec UK has appointed a process manager to spearhead the company's growth in this sector.
Ross Mannin joins Bury-based Roxtec from another well-known international manufacturer and will cover an area stretching from Scotland to the South West.
His appointment has come after the international business saw continued growth in the power and process industries markets, which are key in the company's long-term strategy.
Roxtec's cable and pipe seals are found widely in the process industries, including mining and metals, the onshore oil, gas and petrochemical sectors as well as pulp and paper plants.
Ross said: "Before I arrived, I knew that Roxtec was a progressive company with a good reputation for being highly-professional and a proven product of a world-class standard. Roxtec is the market leader in the field, which speaks for itself – there's no other system like it.
"Roxtec has a really strong ethos for engineering excellence and I was very impressed by its growth plans outlined by Clive Sharp, the managing director. The fact that this is a new role, and the potential for me to help drive the business forward, is really exciting and I cannot wait to get out there to support Roxtec's customers."
Roxtec entered the marketplace in 1990 and is now active in more than 80 markets worldwide. The British subsidiary of the £173m Swedish group recently reported a record financial year with turnover surpassing £6m for the first time.
::
Bugler Smith has appointed a new head of design, to provide creative lead on an increasing number of digital and experiential focused activities.
Dean Smith, has joined the Lymm-based agency from Holdens in Manchester, having previously worked on brands including Heineken, Virgin Atlantic, Coca Cola, NatWest and eBay, in London, Amsterdam and Sydney.
It's the second senior appointment since June for the communications and events agency after Ryan Gibson joined as head of social in July.
Bugler Smith's founder and managing director, Lee Ashton, said: "Dean is a brilliant addition to the team and his experience from working with global brands will help the agency and studio team to deliver innovative creative campaigns.
"He will help us increase our focus on supporting digitally-connected brands reach and engage with their audiences.
"We're continually developing as an agency, and Dean will help us deliver campaigns that provide a long-lasting experience for our clients."
The privately-owned business works with clients including Pets at Home, Vets4Pets, Booking.com and Lancashire Cricket.
Dean said: "I've been looking at the work Bugler Smith has been doing for a while now and it's great to be able to join at an exciting time for the agency.
"Creatively we're setting our sights on delivering meaningful digital output from brands that directly resonate with people, providing increasing benefits for consumers.
"Events, experiential, PR and social all need plenty of digital content support, as all four can combine perfectly for long-lasting and positive experiences for brands, and their audiences."
::
Praetura Commercial Finance, the Manchester asset-based lending specialist, has appointed Steven Henderson as sales director, signalling the company's next exciting phase of growth.
Steven is an ICAS-qualified chartered accountant and joins from EY with 13 years' transaction advisory and restructuring experience.
A graduate of EY's Accelerated Leadership Programme, Steven received the Rising Star of the Year Award at the 2012 Endless LLP Turnaround Awards in the North West and led the R3 New Professionals Network in the region during 2015/2016. While at EY Steven also spent a year on secondment to the business support team of a major clearing bank.
Steven said: "I am thrilled to be joining Praetura at such an exciting time in the company's expansion. My professional services background has given me a diverse commercial outlook spanning a range of sectors and situations and I look forward to building relationships with management teams across a variety of dynamic businesses in the North West and beyond."
He added: "It is exciting to have the opportunity to take on an origination role at this important stage of the company's journey. On meeting the founders, Lisa and Stuart, I sensed immediately that there is a lot of ambition and drive here to support SMEs that are the lifeblood of the UK economy.
"With a distinctive entrepreneurial approach, a willingness to be creative in deal structuring, and a strong reputation for delivery and building lasting client relationships, the business is set to go from strength to strength."
Stuart Bates, commercial director and co-founder, said: "We are delighted that a transactional specialist with Steven's experience and knowledge is joining our team.
"Our track record of growth and our focus on relationships makes it possible for a business of our size to attract individuals of Steven's calibre. He is a great fit for Praetura and will have a key role to play in expanding business in the North West. It's a great time for him to join and be part of a very exciting future."
Praetura is a dynamic, independent asset-based lender, providing transformational funding for SMEs in the North West, including acquisitions, MBOs, refinancings, turnarounds and growth requirements.
::
Borough Care has appointed Nick Pennell as its new head of finance.
Borough Care is the largest not-for-profit provider of care for older people in Stockport and has 11 homes across the borough.
Nick will be responsible for managing Borough Care's finance team.
The emphasis of his role will be updating the company's financial processes and reporting capabilities, to help improve efficiency, through the introduction of new technology and systems.
He said: "The care sector as a whole is facing many challenges, especially in regards to number of beds, local authority funding and ageing infrastructure. Borough Care's leadership team is aware of the issues facing the sector and has ambitious plans to address these challenges.
"There is a key role for the head of finance to shape some of the thinking around funding, investment decisions and growth plans. The opportunity to help do this really appealed to me.
"This position also means I can use my skills in the area of finance transformation."
He added: "I see Borough Care as a forward-thinking, innovative company – characteristics which match my own values. I'm looking forward to helping the business continue growing."
Nick joins Borough Care from KPMG, one of the Big Four accounting firms. His most recent role was deputy finance director of KPMG Learning Services.
::
Business advisory firm Deloitte has underlined its investment into talent development in its North West practice by welcoming 79 graduates in its latest intake.
This is the highest annual graduate intake seen at Deloitte North West and represents a near 33% increase on the 59 university leavers seen last year.
The graduates will be based across each of the Manchester, Liverpool and Isle of Man offices, covering service lines including audit, tax, risk advisory and financial advisory.
The appointments follow an outstanding year for the business advisory firm, which saw its revenues in the year to May 31, increase by nearly 11% to £3.97bn.
The firm's North West practice performed strongly with headcount across the region increasing to more than 1,000, including a record number of 15 promotions of which five are new partners.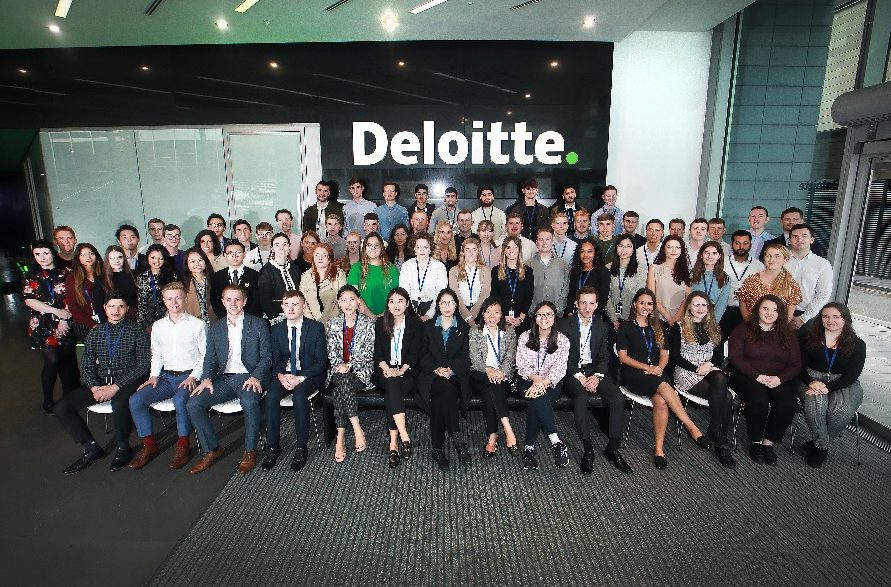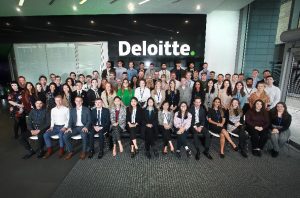 Alongside the graduates, a further 13 school leavers have joined the firm's BrightStart apprenticeship programme.
The scheme provides school leavers with the opportunity to achieve professional qualifications while gaining on-the-job experience.
Under the programme, BrightStarts are given the option of choosing from six Deloitte business areas: audit and assurance, consulting, financial advisory, internal client services, risk advisory and tax consulting.
Andy Westbrook, practice senior partner for Deloitte in the North West, said: "Investing in the next generation of business leaders is at the forefront of Deloitte's recruitment strategy, so it is extremely pleasing to see so many new graduates join our North West offices.
"They will add considerable depth to our more than 1,000-strong practice across the region, enabling us to provide the best possible service to our clients.
"Providing equal opportunities to all young people is hugely important to us, and our BrightStart programme enables school leavers to pursue a career in financial and professional services without needing to go down the university route. I look forward to welcoming all of our new starters over the coming months."