Building firm owed sub-contractors £9m when it collapsed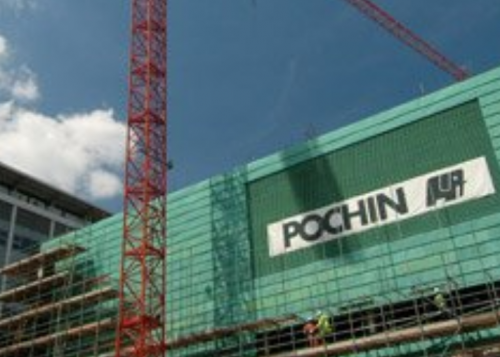 Building firm Pochin's owed sub-contractors almost £9m when it sunk into administration earlier this year.
The firm's debts have been unveiled by administrators Grant Thornton.
According to the accountants a series of sub-contractors have been left out of pocket by the collapse of the Cheshire firm.
Around 120 jobs were lost when the construction firm went out of business in August.
Among those affected are Stoke firm Carter Electrical Services who are owed £740,000.
CS Civils & Groundwork which is based in Leigh is owed £373,000.
Salford firm Quartzelec is owed £328,500 and Liverpool contractor Laycock Mechanical Services is owed £236,000.
Pochin's also owed rugby club Sale Sharks £40,000.
The firm's management claimed that four issues with four residential contracts with one developer led to the collapse of its business.
Design issues on the four contracts led to delays and soaring costs.
The situation was then made worse by problems with supply chain and shortfalls in the recovery of cash.
The series of problems lead to losses of contracts totalling at least £17m.
A month before Pochin's collapse family directors Jim and Bob Nicholson injected £1.5m to provide working capital.
It also looked to sell of properties but ran out of time which led to the appointment of administrators.
Grant Thornton said it is pursuing £13.4m owed on seven contracts but expects to recover less than £1m.