Hazardous waste businesses combine in acquisition by Lancs specialist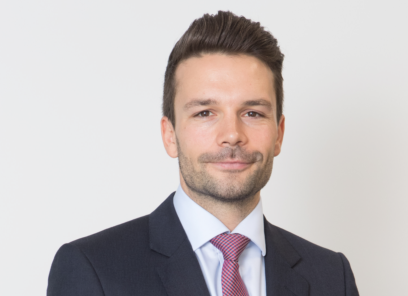 A Lancashire-based specialist in the collection and treatment of hazardous waste has expanded with the acquisition of Greater Manchester business Mercury Recycling, for an undisclosed sum.
Following the takeover by Mulberry Waste Holdings, Mercury will continue to operate as normal from its base in Trafford Park.
Mercury recycles hazardous waste, including products containing mercury, such as batteries, fluorescent light tubes and gas meters. It turns over £2.5m and has 34 staff.
Mulberry, which was founded in 1993 by managing director Hassan Isaji, has its headquarters and main treatment facilities in Leyland.
The £12m-turnover group, which has 59 staff, also has collection sites in Manchester, Liverpool, Ormskirk, Newcastle-upon-Tyne and Uddingston, near Glasgow.
Mulberry specialises in the collection, disposal and treatment of chemicals, oil, solvents, laboratory waste and other hazardous items. It has a fleet of 30 vehicles which operate from the West Midlands to as far north as Dundee.
Clients include manufacturers, pharmaceutical companies, universities and research establishments.
Large quantities of the waste it treats are exported to be converted into energy in Germany, the Netherlands and Spain.
The Mulberry Waste Holdings group of companies also includes a vehicle repair and maintenance business and a logistics business.
Mr Isaji said the acquisition enables Mulberry to expand its expertise and capacity in growth areas of the hazardous waste treatment sector.
"Mercury is a well-known and established brand and we will look to grow the business," he said.
"We have handled the same type of materials for some time but have not had the in-house expertise to dispose of them, and Mercury now gives us that capability.
"We are excited about the prospects for the business and the opportunities this deal brings to the wider group by adding to our range of services."
Ian Dawson and Lauren Roberts of Hurst Corporate Finance, which has offices in Manchester and Stockport, advised the shareholders of privately-owned Mercury.
Ian said: "The deal represents a great outcome for all. Mercury is a great business with a reputation for providing a high-quality service. It has lots of synergies with Mulberry and should thrive under new ownership."
Manchester commercial law firm Kuits, represented by partner Kirsti Pinnell and solicitor Kate Gledhill, provided legal advice.
Kirsti said: "Kuits was pleased to provide bespoke legal and commercial expertise to support Mercury in this transaction.
"It opens up new avenues for the business to expand and presents opportunities to benefit from the strong infrastructure and networks Mulberry has in place."