Private equity firm acquires gaming firm in deal worth £90m.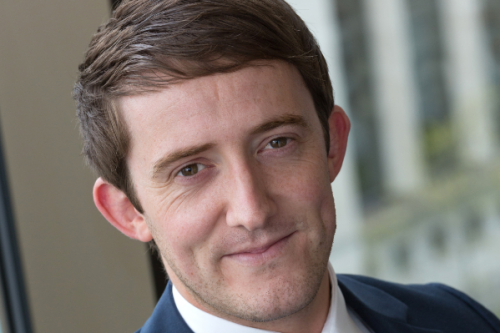 Manchester based private equity firm NorthEdge Capital has acquired a gaming firm in deal worth £90m.
NortthEdge has completed the acquisition of Catalis Group in a deal that values the business at £90m.
NorthEdge has invested £46.6m through its acquisition vehicle Project Sword Bidco, whilst Vespa Capital, which has been a shareholder in Catalis since 2014, and chief executive Dominic Wheatley have reinvested the majority of their shareholdings in Catalis as part of the transaction.
Catalis, which has been led by Dominic Wheatley since 2012, provides a range of services into the high growth, global video games market through two divisions: Curve Digital; and Testronic.
Curve is an award winning publisher of independent video games across all major console and PC platforms with a catalogue of titles including Human: Fall Flat, which has sold seven million copies to date.
Testronic provides quality assurance services to the global games publishing and film and TV markets.
The business has seen rapid expansion and now employs over 1,000 people across its headquarters in London and offices in Los Angeles, Warsaw, Santiago, Brighton, Croydon and Bangkok.
As part of the acquisition, NorthEdge has committed follow on capital to support management's growth strategy.
Funding will be used to continue the global expansion of Testronic, including the opening of a significant new location in New Orleans, and to support the development pipeline at Curve.
Catalis has a number of game releases planned for the coming months including the official Narcos game, Narcos: Rise of the Cartels, A Knight's Quest and Peaky Blinders, based on the hit TV series.
NorthEdge Capital manages £650m of private equity funds aimed at lower mid-market buy-out and development capital transactions.
The deal, from NorthEdge Capital Fund II, marks NorthEdge's 30th investment and its second deal in the games sector, having previously backed the management buyout of Sumo Digital. Ray Stenton and Phil Frame will join the Catalis Board.
Debt facilities for the transaction were provided by Tosca Debt Capital and HSBC.
Dominic Wheatley, chief executive of Catalis said: "This is an important move for us. Bringing NorthEdge in to help us grow and continuing to enjoy the support of Vespa Capital is a strong endorsement from two private equity houses. Our ambition is to build the next major UK owned games business to rival those based in other parts of the world. We have the right team and financial backing to take Catalis to the next level.
"The gaming industry has seen some remarkable growth in recent years, and we are on the cusp of a further explosion in their popularity made possible by streaming.
"Recent announcements by the likes of Google, Apple and Microsoft will see the industry evolve even further now that these tech giants are investing heavily in this area. Streaming will allow gamers to access high resolution games attracting an ever greater audience and Catalis is well placed to benefit from this growth."
Phil Frame, director and head of North West at NorthEdge Capital, said: "We are pleased to complete the investment into Catalis and to be partnering with Dominic and team. They have an outstanding record of growth and have built a business of scale, operating on a global basis and with a first class reputation in the market.
"Gaming is now the largest entertainment market globally and the continued demand for content, the mainstreaming of gaming culture and investment from global technology operators will continue to drive growth. The Catalis team have demonstrated a strong understanding of the market dynamics and the model they have developed is ideally positioned to capitalise on this opportunity.
"We look forward to working with the team at Catalis to further build on its international footprint, supporting its growth both organically and through acquisition.
"This strategy, which will commence with the imminent launch of a new site in New Orleans, will allow us to strengthen the company's foothold in key markets such as Europe, North America, and Central America, and ultimately build market share in a sector valued at $135bn-a-year."
A team at global investment bank GCA Altium comprising Simon Lord, Phil Adams, Paul Lines, Jon Stead, Matt Furness and Durgesh Panchani provided financial advice to NorthEdge on the transaction. Richard Clark and Charles Martin provided debt advice.
Simon Lord, managing director at GCA Altium, said: "This was an extremely complex transaction, bringing to bear all of our capital markets, M&A and debt advisory capabilities to good effect. The gaming space is proving increasingly attractive to the global investment community – this is our 3rd transaction in the last 18 months in the UK alone.
"Catalis will continue to thrive in partnership with NorthEdge across both its games testing and publishing businesses."
A team at independent investment bank Zeus Capital including Richard Darlington, Jamie Peel, Dan Bate, Mark Barrow and Ed Stevenson provided Financial and Rule 3 advice to Catalis on the transaction.
Richard Darlington, director of corporate finance at Zeus Capital, said: "This is a fantastic transaction for the UK video games sector which continues to generate increasing interest from many types of investor.
"In a time of transformational change for the video games market, Catalis has stood out in recent years for its significant growth across its publishing and testing operations."
NorthEdge advisors included GCA Altium, Eversheds (James Trevis, Steve Nash, Elizabeth Tindall, Tom Milburn), PwC (tax structuring and commercial due diligence), and GT (financial due diligence).
Catalis and management advisors included Zeus Capital, Squire Patton Boggs (Adam Hastings and Hannah Crossland) (legal), Grant Thornton (Hemal Shah and Sunil Patel) (reporting accounts), Liberty (Tim Thomas and John Holland) (financial), and Integritas (Mark Davies) (legal).