Software firm issues profits warning due to contract delays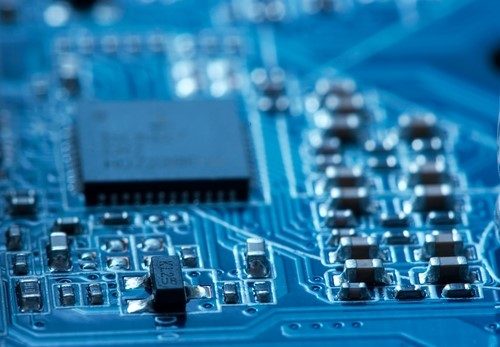 Salford-based software specialist K3 Business Technology Group warned its results will be "significantly below current market expectations" today, in a trading update for the year to November 30, 2019.
The firm, which provides mission‐critical business software, cloud solutions and managed services, said the second half of the financial year started confidently, with an encouraging pipeline of both major new deals and high-margin 'follow‐on' software licence orders.
But a major new contract in the final process of agreement has now been put on hold by the counterparty and a large customer has entered into administration.
In addition, some customers are choosing to purchase additional software licence tranches at a slower pace than anticipated.
The firm said that, as a result of these factors, management now expects that results for the year will be significantly below current market expectations.
While there are important trading weeks remaining during the current financial year, in light of these softer trading conditions, management has taken a cautious view of the outcome for the financial year, and currently estimates that the group's adjusted operating profit for the year will be approximately £1.5m.
The company's net debt position at the year end is anticipated to be £2.2m. A final – and total – dividend for the year, in line with existing guidance, is expected to be proposed with the publication of the final results.
K3, headed by chief executive Adalsteinn Valdimarsson, said that, notwithstanding the reduced financial performance expected this year, the company has continued to make encouraging strategic and operational progress.
In the second half it was included in Microsoft's top 20 Independent Software Vendors globally, with 'K3 I fashion' selected as Microsoft's recommended solution for the fashion vertical. The company said this strong validation stands K3 in very good stead in its markets and the pipeline for this product remains strong and high quality.
Management said it also remains very encouraged by the potential of 'K3 I imagine', the group's new, cutting‐edge solution launched a year ago.
It has made good progress to date, especially in the new self‐serve vertical, and is expected to make a meaningful contribution to revenue in the current financial year.
It also has good momentum for next year across both the group's existing customer base and with new customers.
In other strategic areas, global accounts continued to deliver good growth and K3 joined the Sage UK Developer Partner Programme as a Platinum Partner, the highest level available.
In addition, K3 has developed the first Sage‐specific hosted platform that has been endorsed by Sage, which provides the group with a new route to market for its own hosted technologies.
Looking into the next financial year and beyond, the board said it is optimistic of the company generating much improved levels of profitability and cash generation.