Chester business strikes £45m deal for 137 pubs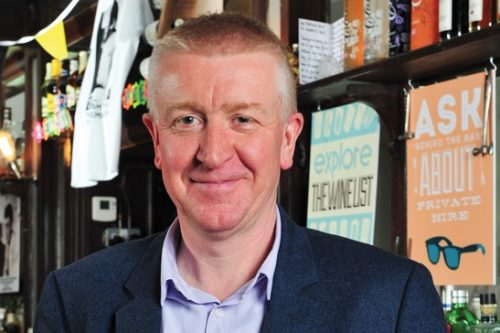 Chester based pub chain Admiral Taverns has splashed out £45m on 137 new venues.
The fast-expanding chain has bought the pubs from Midland's brewer Marstons.
The purchase is the second major deal in the last three months for the firm.
The sale is part of a plan by Mastons to slash its debt by £200m over the next four years.
Admiral bought 150 venues from Stars & Bars in September for an undisclosed amount.
The Stars & Bars deal was announced following the arrival of Chris Jowsey as chief executive.
The latest purchase will see the number of pubs managed by Admiral Tacerns increase to just under 1,100.
The Marstons pubs which are being sold are smaller wet-led leased, tenanted and franchised pubs.
The deal is expected to complete before the end of November.
Marston's chief executive Ralph Findlay said: "We are making good progress with our plans to reduce our net debt by £200m by 2023 in part through the disposal of non-core assets.
"We are encouraged by the level of market interest that this portfolio of pubs has attracted.
"This further underpins our confidence in achieving the accelerated £70m disposal proceeds target that we have set ourselves for the current year.
"We remain focused on our stated objective of reducing our net debt by £200m by 2023 or earlier, and thereafter operating a high quality business generating consistent net cashflow, after dividends, of at least £50m per annum."
Admiral Taverns is backed by investors Proprium Capital Partners and C&C Group.