A model for change on the high street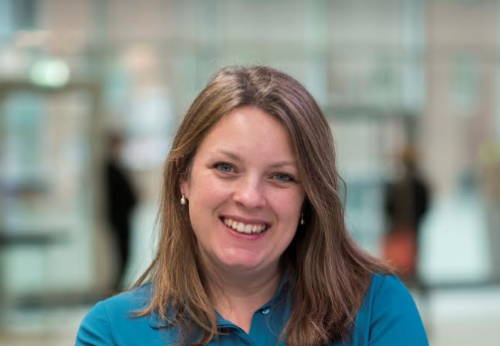 Sue Richardson, partner and head of retail in the North at KPMG, looks at the changing retail landscape and the emergence of a new type of retailer
We've not been short of news stories highlighting the challenges facing traditional bricks and mortar retail in recent months and, indeed, years.
Consumer demands are evolving rapidly and, as such, there's been a shakeup in how retailers look to attract customers. Remaining relevant to these customers is essential in maintaining and growing revenue. To do this, retailers are looking to innovate by investing in a wide range of new offerings such as personalised promotions, same-day delivery or enhancing their product ranges with complimentary content and services.
In a nutshell, the range of strategies that lead to success has widened significantly. But, while market pressures have created greater diversity, we are beginning to see new trends form – with one type of retailer emerging in particular: the platform retailer. This model brings together a range of brands online to offer their customers a broader product range.
Market consolidation
Consolidation in the face of market headwinds has played a part in the development of the platform retailer. Our recent analysis of corporate insolvencies found that the number of UK companies entering administration jumped by more than a third (35 per cent) in Q3 – and by a similar amount year-on-year. With retail having no exception to market pressures, we're seeing larger retail businesses seize the opportunity to add new strings to their bow, picking up those well-known brands that are perhaps less successful than they once were, as well as those on the rise.
A number of retailers are adopting this approach. By adding new and different brands to their platform the business can use its existing operating structure and customer database to offer its current customers more choice, as well as target new customer segments.
boohoo group plc, for example, comprises of a number of online brands, boohoo, boohoo Man, Nasty Gal and Pretty Little Thing. This year, the group also bought online retailer MissPap as well as the Karen Millen and Coast brands from administration, choosing to maintain them as an online only offering.
Changing business models
Beauty conglomerates are another good example of how the platform model is refocusing the market and forcing other businesses to evolve.
Traditionally, the big beauty players have kept the brands under their umbrella separate from one another. However, these groups are now being challenged by new digital-savvy retailers, such as The Hut Group (THG), whose strategies revolve around the platform business model.
In THG's portfolio, Lookfantastic has demonstrated the ability to create an online beauty destination for consumers without owning the majority of the brands on its site.
For smaller brands it's provides less of a risk when it comes to making sales and getting their name in front of the perfect target audience. For the retailer, it provides an increased product range, with new products often being a reason to drive traffic to their website.
Consequences for the high street
We've seen large businesses, especially in fashion, introduce an extended brand offering on their websites. In physical stores, the broadening of the offer is focused more on experience.
We know that larger retailers are reducing their physical store count, opting for a presence in key locations as opposed to saturating the market. Meanwhile, our most recent Retail Trends report identified that three-quarters (78 per cent) of millennials are choosing to spend their money on experiences, meaning retailers are investing in new propositions to keep the attention of those visiting the high street. Think brand concessions, blow dry bars and in-store technology like apps that enable customers to digitally interact with products. It's all about offering additional products and services to the high street shopper in a more creative way than retailers have traditionally been doing.
As a result, the growth of experiences on the high street is often much more focused on interaction with the customer than previous models. In fact, our 2019 customer experience report highlighted how significant employee engagement is when it comes to improving the customer experience. We know human relationships play a key role in building long term loyalty, so it's no surprise that we're seeing retailers pay more attention to those they recruit into customer-facing roles. To facilitate this change in resourcing, retailers are also investing in technology – streamlining the more functional elements of the shopping experience to be in line with their online equivalents.
Accepting the change
It's a challenging time for retail in Britain with the number of casualties increasing on an almost weekly basis. However, there is still a lot of innovation in retail that creates opportunity for both the high street and online. Retailers that adapt to customers' evolving needs and demands are the ones that thrive. The platform model is one way of doing so.