Tickets going fast for a high-profile property event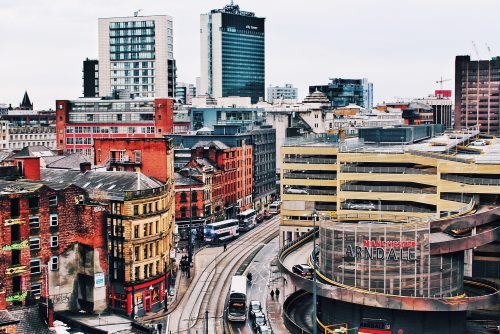 Tickets are going fast for a high-profile event looking at shifting habits in the housing sector.
A panel of leading figures from the property sector ware taking part in a special discussion event organised by the BusinessDesk.com in partnership with law firm CMS.
The breakfast seminar will take an in-depth look at the issue of urban living and the impact changing habits are having on the region's property and construction sectors.
There has been a marked shift back towards our city centre over the last two decades and the trend is showing no sign of slowing down any time soon.
The cranes which have come to dominate our city centre skylines are evidence of the ever-increasing demand for new properties in the heart of our towns and cities.
The panel will look at the challenges and opportunities created by the growing demand for urban living and the impact it has had on infrastructure, investment and local and national policy.
The event is also being supported by Manchester Business School and the Investment Property Forum.
The panel includes:
Michael Howard from Urbanbubble
Michael launched his firm from the spare bedroom of his city centre flat in 2008. The award-winning resident property management agent provides services to apartment schemes across the North West and Yorkshire.
Frustrated with the managing agent in place, Michael took over management of the 70 apartments in his block and Urbanbubble was born.
The firm now employs more than 70 full time staff and manages an ever-growing list of new developments in Manchester and surrounding areas such as Advent and Albion Mills, Smithfield Estate in the Northern Quarter, the majority of residential developments in Piccadilly including Vantage Quay and Jacksons Warehouse and Lamba Court and City Point 2 on the opposite side of the city.
Tim Heatley from Capital&Centric
Tim Heatley is co-founder of Capital&Centric, a property development and investment company based in Manchester.
The firm has developed £100m of pioneering projects in the past eight years. Current projects include the iconic £30m Littlewoods Complex and Bunker Building in Liverpool, the modernist £10m Tempest building in Liverpool, the restoration of Crusader Mill and the Renovation of Talbot Mill, the £250m Kampus in Manchester city centre and Foundry in Salford.
And it manages all of its projects with a social conscience and a clearly defined ambition of providing quality homes for local people.
Kate Howe from Muse
Kate Howe is a senior development surveyor who is overseeing the delivery of the company's projects at Islington Wharf and Chester.
Kate was most recently running her own property developer and consultancy, Cadence Property.
She spent three years at Scarborough Group between 2014 and 2017 and has also previously worked at Praxis Real Estate Management.
Muse is currently delivering the third phase of Islington Wharf Locks in Manchester with contractor Eric Wright. The project in Ancoats is set to deliver a mix of apartments, town houses and mews homes.
At City Place, Muse is aiming to complete the £120m project by 2020 and has already delivered 70,000 sq ft of office space.
Gavin Taylor from the Far East Consortium
Gavin is an executive director with the firm which is delivering the £1bn Northern Gateway development in Manchester.
The Hong Kong developer plans to become the UK's largest build-for-sale apartment developer.
And the firm is planning to use Manchester's Northern Gateway as a springboard for its UK expansion.
The Northern Gateway scheme includes a 40-storey "ultra modern" skyscraper, a 350-acre development site, 10,000 new residential units and several hundred thousand square feet of offices.
Peter Winnard
Peter is a partner in the CMS Real Estate team specialising in large scale regeneration and development, complex site assembly, joint ventures, development funding and investment for both the private and the public sectors.
He has particular expertise in student accommodation, hotels, CPO-anchored development schemes, "income strip" funding arrangements and structuring development schemes to accommodate the European state aid, procurement and funding regimes.
The free to attend event is taking place on Wednesday, December 4th, at the Manchester Business School in Booth Street.
Demand is expected to be high so early booking is recommended.
to reserve a place click here.