Revenues soar to £2.8m at online fashion firm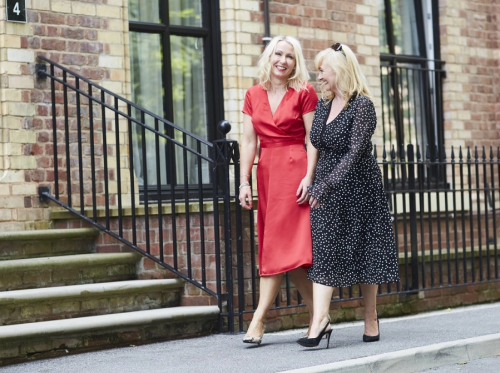 Revenues have soared by 53 per cent to £2.8m at online fashion firm Sosandar in the last six months.
The Cheshire based business, which was set up by two former fashion journalists, is aimed at older women looking for quality clothing,
Gross profit increased to £1.5m in the last six months while underlying underlying EBITDA saw a loss of £2.7m.
During the period returns decreased to 49 per cent thanks to increasing data in the business influencing product development.
The customer database grew by 76 per cent and active customers increased by 70 per cent reflecting the increased brand awareness following the trial of new marketing initiatives.
Team expansion helped to deliver increasing choice with new styles up 106 per cent in September.
The firm chieved sales growth of well over 100 per cent in October, a performance which November is on course to exceed.
Ali Hall and Julie Lavington, joint chief executives, said: "We are delighted to be reporting on a period of significant progress for Sosandar.
"The investments that were made in the latter part of the second quarter have resulted in exceptional Autumn trading. Post period end, October was particularly notable, as we hit a special milestone – the first month where net revenues exceeded £1 million, a performance which November is on course to exceed.
"It is becoming increasingly clear that once customers engage with Sosandar's product range and unique design aesthetics they remain loyal to, and highly engaged with the brand.
"We have seen continued database growth post period, with our number of subscribers in September up 26 per cent month on month and new subscribers tracking over 300 per cent up versus the same period last year.
"Our vision is to be a global one-stop online destination for our customers, and with a widened product range, strong balance sheet, and a broadened, aggressive, and increasingly effective marketing strategy, we are confident that FY20 will be an important next step in that journey.