New homes for vulnerable adults created in former office building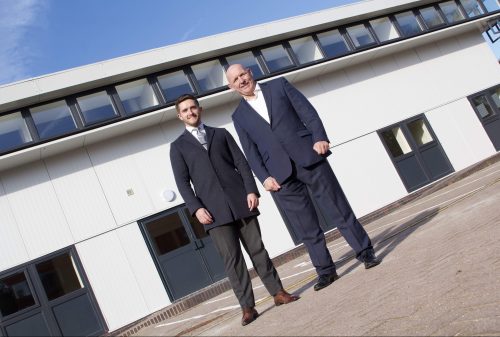 A vacant office building on the outskirts of Warrington town centre has been given a new lease of life as apartments for vulnerable adults with support needs.
Haden House had been empty for nearly four years until it was bought by specialist supported living developer Fairhome Group in early 2018.
Last Summer the Salford-based developer began the process of converting the derelict premises into new residential accommodation.
The 12-month conversion project is now completed and soon residents will begin to move into their new homes.
The scheme will provide 18 homes for people who require support. People living there will have access to 24/7 care and support from experienced staff.
John Russell, Fairhome Group executive chairman, said: "This is a needs-led scheme in the heart of Warrington town centre.
"It's close to amenities including bus routes, and town centre shops and cafes. Its accessibility is crucial to its viability – making it a great location for those who will live and work here and their friends and family who will want to visit them.
"Now we've finished work on Haden House a new and vibrant community is going to form here.
"An unloved commercial premises is now going to be a community asset which will continue to serve those who live here for decades to come."
Haden House will be managed by a housing association with onsite care and support provided by a care provider.
Mr Russell added: "What this project has done is taken a vacant commercial building on the edge of Warrington town centre and created a fantastic residential apartment building for people with complex support needs. It will transform the lives of those who live here by providing modern, safe and comfortable homes.
"When we bought this building it seemed fairly unpromising and it took a leap of imagination to see its potential.
"The Fairhome design and build team have delivered a transformational scheme which has taken an empty shell of an office building and delivered superb new homes.
"The specification of the interior is extremely high quality with modern, quality specification kitchens and bathrooms and fixtures and fittings."
Fairhome Group's expertise is in finding suitable premises for vulnerable adults with a range of needs and requirements. Fairhome project manages the process of acquisition, design and building or refurbishment.