Ryanair launches new route to Croatia as part of Summer schedule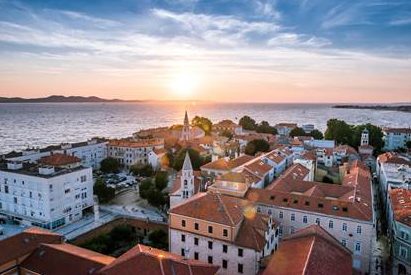 Budget carrier Ryanair has added another route at Liverpool John Lennon Airport.
The Dublin-based budget airline will commence flights in May 2020 to the Croatian city of Zadar.
Ryanair's new route, part of its Summer 2020 schedule, will start with a twice-weekly rotation.
Airline spokesperson Eimear Ryan said: "Ryanair is pleased to launch a new Liverpool route to Zadar in Croatia, commencing in May, which will operate twice weekly as part of our Liverpool Summer 2020 schedule.
"Customers in Liverpool can now book flights to Zadar as far out as October 2020."
Paul Winfield, director of aviation development at Liverpool John Lennon Airport, said: "We are delighted to welcome a new service to Zadar, allowing passengers from across the North West Region to fly from the faster, easier, friendlier airport in the North West."
The new route will bring Ryanair's current selection of routes out of Liverpool John Lennon Airport to 35.
Zadar is a city on Croatia's Dalmatian coast and known for the Roman and Venetian ruins of its peninsular old town.
It is reputedly the 'coolest city' in Croatia.
There are several Venetian gates in the city walls.
Surrounding the Roman-era forum is the 11th century St Mary's Convent, with religious art dating to the eighth century.
There is also the grand, 12th century St Anastasia's Cathedral and the round, ninth century pre-Romanesque Church of St Donatus.