The Hut Group completes £1bn capital raising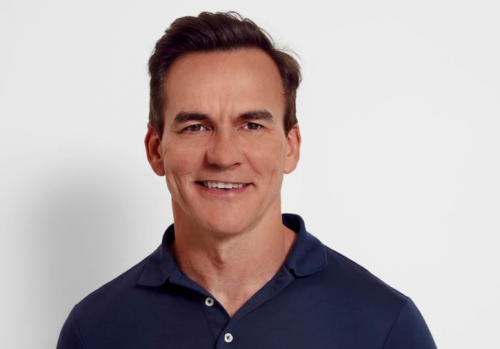 The Hut Group (THG), the Manchester-based digital-first consumer brand group within beauty & wellness, has announced the successful completion of an oversubscribed £1bn capital raising, delivering a step-change to its balance sheet ahead of anticipated macro-economic and political changes arising from the General Election and Brexit.
The total capital raising comprised:
Significantly oversubscribed €600m Term Loan B (TLB) debt issuance which received €150m of excess demand in only three weeks of marketing;
A new five-year £150m revolving credit facility provided by Barclays, HSBC, Santander, Citi, NatWest and JP Morgan;
New £200m secured debt and development facilities provided by Citi and CBRE Investment Advisory to THG's newly created, wholly-owned subsidiary Propco holding company. The Propco comprises THG's property assets totalling 1.5m sq ft of freehold offices, distribution and manufacturing centres and the 'THG Events' division properties (King Street Town House, Great John Street Hotel and Hale Country Club), this will also facilitate development of THG's 1m sq ft headquarters office campus; and
£66m of primary equity raised from global investment manager BlackRock, and Belgium-based investment company, Sofina.
The substantial capital raising enables THG to drive greater investment in its beauty & wellness brands and Ingenuity, its propriety, end-to-end ecommerce solution.
Ingenuity powers THG's brands and provides global consumer groups solutions across hosting (29 data centres), content creation (six studios), translation (Language Connect), payment options (50+), courier options (100+), affiliate marketing networks, brand events (hotels & country club), manufacturing and distribution centres (x12 globally, 2+ million sq ft).
The capital will also be used to invest in, and enhance its freehold properties within its THG Events division, as well as ICON & THQ, the group's two landmark developments at Manchester Airport creating best-in-class content studios (270 sq.ft) and offices (300 sq ft).
THG has grown sales from £80m in 2010, to well in excess of £1bn this year, with two-thirds of revenues generated internationally across Europe, Asia and the US. THG has rapidly grown profitability to industry-leading levels through its vertically integrated, technology-first consumer brand portfolio and technology services model.
As part of the debt process THG secured a public debt rating of B1.
Matthew Moulding, founder and chief executive of THG, said: "The expanded capital raising is a landmark achievement and provides an exceptional growth and investment platform for the business.
"The significant excess demand and new debt rating, and during the time of the General Election, demonstrate the strength of THG's business model and proposition and is further testament to the global model we've built.
"Our business continues to evolve with the demands of consumers, as we continue to invest across the Group to develop our people, infrastructure and, particularly, our proprietary ecommerce solution, Ingenuity."
Ahmed Yeganeh, managing director for large corporate banking, North region, HSBC UK, said: "We have worked with THG for many years, supporting the business's growth, investments in global infrastructure and acquisitions. We were delighted to act as joint global coordinator in their first successful step into the institutional capital financing market and are looking forward to supporting their plans for the future."
Na Wei, managing director, Barclays European leverage finance, said: "We were extremely impressed with the high level of market engagement and investor appetite for THG's inaugural €600m capital market term loan issuance. This hugely successful benchmark transaction has cemented the company's future access to the capital market as it continues to grow and deliver its ambitious growth strategy."
Sam Norton, managing director, Citi, said: "Unsurprisingly, THG has done it again – the success and significance of this seven-year maiden TLB issuance will be remembered as an inflection point in the group's history.
"It is yet another ringing endorsement of both the near term momentum and long term outlook of this uniquely-positioned, global business and its best in class management team. Their leading equity story is now supported by a long-term capital structure, fully aligned financing partners, and a fully-funded property strategy."
William Abecassis, head of innovation capital at BlackRock, said: "We are thrilled to be growing our investment in the Hut Group, a company that is at the forefront of retail digitalisation. Their Ingenuity platform offers a uniquely credible end-to-end solution for global CPG brands seeking to transition to a digitally native footprint."
Citi, Barclays and HSBC acted as mandated lead arrangers and joint global coordinators with Santander, JP Morgan and National Westminster Bank as mandated lead arrangers and bookrunners on the financing.
THG was advised by Clifford Chance, Gibson Dunn, Gowling, EY Parthenon, Deloitte and Eastdil Secured.