NorthEdge backs high growth SaaS company in multimillion-pound investment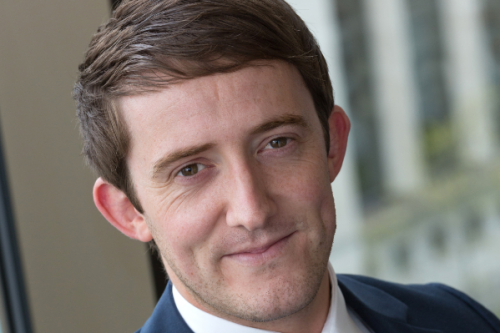 NorthEdge Capital has announced a multimillion-pound investment in CMAP, a Wilmslow-based Software-as-a-Service (SaaS) company, to support the firm's rapidly growing team and global expansion plans.
CMAP's enterprise platform provides integrated, cloud-based project management and project tracking software to clients across a range of sectors including professional services, architectural, engineering, healthcare, creative and consulting.
The team is led by CEO and founder Dave Graham, sales director Steve Cable, Judith Graham (CPO), Dan Arthurs (COO), Gary Thickett (CTO) and Peter McCormack (CFO).
With offices in Wilmslow and Orlando, the CMAP platform has thousands of users in more than 60 countries worldwide, with in excess of $4bn of live projects currently being managed through the system.
The company has grown revenues at 40% per annum over the past four years andcurrently has 50 employees, with plans to double headcount over the next three years.
Manchester-based NorthEdge's investment will be used to continue UK growth in key sectors, support the development of the software product and drive further expansion in US markets to meet the global demand for a SaaS project management platform.
The deal is the third from NorthEdge's SME fund, launched in 2018, and was led by Phil Frame, Dan Matkin and Maninder Minhas.
Phil Davidson, former chief executive of hospitality software provider Guestline, will join the business as chair.
Dave Graham said: "We are delighted to be partnering with NorthEdge and believe that the investment has come at a perfect time for the business.
"We pride ourselves on providing a market-leading product to our customers and this has been a key driver of the strong growth that we have enjoyed to date. We believe that the quality of our solution and the investment from NorthEdge will provide the platform to further accelerate this growth in the future, both in the UK and internationally.
"The demand for a fully integrated 'end to end' project management software solution with a focus on improving profitability is driving significant growth in our core markets. This funding means that we can continue to invest in product innovation and the build out of our team to capitalise on the opportunity."
Phil Frame, director and head of North West at NorthEdge, said: "CMAP has established a strong market position with its scalable SaaS solution that meets a significant market need.
"Its team of software experts has built a growing presence in the US which provides significant opportunity for the business in the future. CMAP is an excellent addition to our expanding portfolio of technology companies, which includes Catalis, Cloud Technology Solutions, Cubic Motion, iPortalis, Phoebeus Software and Pimberly."
He added: "This is a real partnership deal for us, we have been very impressed by Dave and the team and are looking forward to working alongside them to deliver a high-growth strategy in the future."
Simon Lord, managing director at GCA Altium, said: "This deal has been a pleasure to be involved in as it comes at the perfect time in the company's evolution.
"Dave Graham and the CMAP team have built a fantastic SaaS business with outstanding financial metrics and a roster of very impressive clients. It is now perfectly placed, in partnership with NorthEdge, to capitalise on the multiple growth opportunities it has created."
Corporate Finance advice was provided by GCA Altium (Simon Lord, Jon Stead and Matt Furness).
Legal advice was provided to NorthEdge by DWF (Jonathan Robinson, Darren Ormsby and Matt Judge).
TLT provided legal advice to managment (Rick Life and Mark Traynor). Financial due diligence was provided by BDO (Chris Heatlie and Matthew Savage).
Graph Strategy (James Tetherton and Phil Craig) provided commercial due diligence. Crosslake (Erice Bilange and Rob Henwood) provided technology due diligence.
Insurance due diligence was provided by Lockton (Kevin Stout). Sales due diligence was provided by SBR (Tim Hillier). PwC provided tax support for the transaction (Simon Viner and Dan Harding).