People on the Move: Bring Digital; Together; LSH; DTE Business Advisers; Viddyoze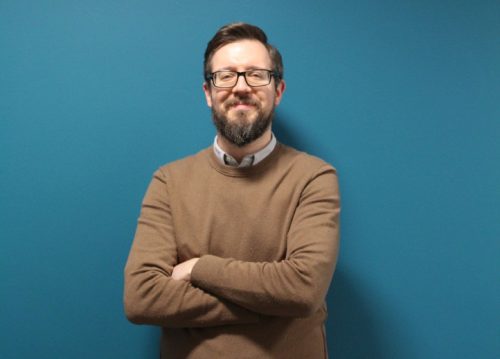 Bolton-based eCommerce agency Bring Digital has announced that Jonathan Fisher will be joining its senior management team to help support the unprecedented growth the business achieved in 2019, surpassing £3m in revenue.
Jonathan joins Bring Digital after several years as associate director of Paid Search at global performance marketing brand iProspect.
He will oversee Bring Digital's biddable media offering, responsible for product development, client strategy and leadership of the internal delivery functions.
Jonathan brings with him a wealth of experience, both in-house and in an agency environment.
Prior to his tenure at iProspect, Jonathan worked with iconic brands Rentalcars.com, Baines & Ernst, and Microsoft.
"Jon's experience and passion for going the extra mile for his clients is precisely what drew us to him," said Justin Young, managing director of Bring Digital.
"Stepping into our clients' shoes is central to our mission as a digital consultancy. Jon's contributions to our offering go beyond his expertise; his experience in-house and in an agency environment ensures he understands the challenges brands face.
"We're confident he will fight the corner of our brand partners and deliver outstanding results. We're thrilled to have him on board."
As well as strengthening the team with an external appointment, two members of the existing Bring Digital senior team will be joining the operational board.
Head of technical optimisation, Michael Scowcroft, and head of client services, Jamie Mitchell, both join the leadership team as associate directors following their invaluable contribution to the growth of the agency over the previous year.
"It's extremely pleasing to reward the efforts of Michael and Jamie over the last 12 months," said Justin.
"They have played a crucial part in our success, and I'm looking forward to seeing how their increased influence will contribute to the continued growth of the agency."
::
Together Financial Services, one of the UK's leading specialist mortgage and secured loan providers, has announced hat Sam Krivinskas has joined the business as senior legal counsel-treasury.
Sam joins from Crédit Agricole Corporate & Investment Bank, where she was senior legal counsel and director in the structured products & derivatives legal group.
Prior to this, she was vice president at Credit Suisse in their structured financing and securities legal team.
She qualified with the Banking & Capital Markets Group at White & Case.
Sam read Law at Downing College, Cambridge University and completed her Legal Practice Course at Nottingham Law School.
Sam, who grew up in Cheshire and attended Altrincham Grammar School for Girls, will initially be based in Together's London office before relocating to the group's head office in Cheadle.
Gary Beckett, group managing director and chief treasury officer, said: "We are delighted to welcome Sam to Together.
"She brings significant and valuable legal and structured finance experience as we continue to build our treasury team to support the group's growth ambitions."
Sam said: "I am really excited to be joining the treasury team at Together and look forward to contributing to the continued success of the business."
::
The Manchester office of property group Lambert Smith Hampton has made two appointments.
Aaron Graham joins as director from Avison Young, and brings significant experience across all aspects of commercial property valuations.
Aaron has operated for more than 13 years in the North West commercial market having previously held senior roles at Knight Frank and Gerald Eve.
He will be based in LSH's Manchester office where he will work with the wider North West team, driving LSH's commercial valuations business both nationally and across the region.
This will add to LSH's already established North West valuations offering of 15 registered valuers, providing commercial, residential and development value advice across all property types, including strong representation in the alternatives sector.
Aaron said: "LSH benefit from a very strong valuation presence in the North West and I am very pleased to be given the opportunity to join an established and respected team.
"I have been impressed by the diversity of the team's client base and I am looking forward to developing new contacts and strengthening my existing relationships."
Christiaan Flatley, LSH head of North West valuation, added: "I am delighted to welcome Aaron into the team and his knowledge of the local market, across the industrial, office and retail sectors, further strengthens LSH's valuation expertise in the region.
"LSH continues to grow our regional valuation offering and Aaron is very highly-regarded in the local market and he brings with him a particularly strong client profile. His appointment reaffirms our ability to attract the very best talent and offer the strongest possible service to our client base."
Meanwhile, Joe Johnson returns to LSH as associate director to its Manchester building consultancy department.
Joe previously worked at LSH between 2014-2019, but has spent the past 12 months client-side, heading up the project management department at Dot Residential – a niche start-up residential property developer based in Manchester working across the UK.
Joe's appointment now takes the headcount within the Manchester building consultancy department to 19 staff members.
He said: "The recent acquisition of LSH, and subsequent restructuring paves the way for some new and exciting opportunities ahead. LSH has a wide-reaching client base working on some fantastic instructions, as well as a great team of staff within the Manchester office and wider LSH network.
"I look forward to reconnecting with clients and colleagues alike, and I am pleased to be re-assuming my former role."
Joe's appointment follows a number of promotions within the building consultancy department towards the back end of 2019.
Brett Lea was promoted from senior surveyor to associate director, and Tom Smith has been promoted from surveyor to senior surveyor.
Graham Coulthard, LSH building consultancy director, said: "We are delighted, as several clients are, too, to have Joe re-join the team here in Manchester, in what is a very exciting time and future for the business.
"Joe will bolster the team along with the recent promotions of Brett and Tom."
::
After a period of steady growth for the accounts & audit department in 2019, DTE Business Advisers has appointed Oksana Zirnova as new audit senior in their Bury office to meet increasing needs for supporting current and new clients.
Having successfully completed her AAT in July 2015, Oksana started her ACCA training with a London-based firm, during which time she progressed from a trainee to an accounts & audit senior role. During these four years in practice, Oksana gained a wide range of experience, particularly in working with CIS countries, as well as carrying out high risk and complex audits.
At DTE, Oksana will be largely responsible for audit processing, ensuring clients receive high-quality services and their accounts comply with the relevant standards.
Fiona O'Loughlin, director and head of audit at DTE Bury, sai: "In the past 12 months, our client portfolio has grown significantly, driving the need for team expansion to make sure we can continue to service our clients with the same standard of hands-on support.
"We are, therefore, very pleased to welcome Oksana as a new team member, and believe her experience, as well as her personable approach, will be a good match for DTE and our clients."
Oksana said: "The North West of England has seen rapid growth and investment in recent years, and as a young professional I am very excited to move up North, especially to join a reputable firm with a long-standing heritage and supportive work environment like DTE.
"With my passion for accountancy, I very much look forward to working with, and supporting, our clients while continuing to grow personally and professionally."
DTE also operates from a Manchester office.
::
A North West tech company has made three new hires as part of its strategy to grow revenue to £25m inside three years.
Viddyoze says it is the world's first and only 100% automated video animation service and already has 75,000 customers, including the likes of Tesla, Sony and PwC.
The company, which was founded in 2015 by David Chamberlain, Jamie Garside and Joey Xoto after the trio recognised that video content was only accessible to companies with big budgets, has hired three new developers and a product manager.
All three of the new arrivals travel in from Manchester and Chamberlain said it reflected Lancashire's growing tech eco-system.
The trio form part of a number of new recruits, bringing the number of staff based at the Bamber Bridge office to 14 and the global workforce to 36.
Chamberlain said: "We're delighted. We wanted to bring some of the offshore work in-house so that we've got more control of our products as we continue our growth strategy. Our focus is R&D and we've got plans to grow by another six by the middle of 2020.
"What's refreshing is all of the new arrivals travel in from Manchester every day. People are recognising there's a big tech sector outside of Manchester. We've managed to improve the quality of our products as we look to grow our turnover."
Dave Blencowe, 28, has joined as the head of engineering. He's previously worked as head of development at JLG Group and the technical lead at Cox Automotive.
He said: "I was planning to move to Canada when a friend recommended Viddyoze. I met the co-founders and liked the vision of the company. I help build and manage the team."
Product manager Hannah Kennedy, 31, used to work as a business analyst and product owner at fashion brand Missguided.
She said: "What swayed my decision to come to Viddyoze was the opportunity to join a company in the beginning stages and be part of the journey. Because we drive in from Manchester we go against the traffic and the flexible hours of 7am-3pm mean we can beat the rush back."
Software developer Luke Roberts, 20, previously worked at CANDDi, and said he was hooked by Viddyoze's ambition: "I was an apprentice at CANDDi and had the opportunity to become to become a fully-fledged software developer here," he said.
Tom Stables, chairman of Digital Lancashire, said it was another good news story for Lancashire: "Lancashire has got a great base of skills and talent in the tech sector.
"We are finding a lot of people are returning to Lancashire from the big cities. The tech scene in the county is phenomenal. The exciting thing about Digital Lancashire is you keep finding fantastic businesses like Viddyoze.
"We have a ton of talent in Lancashire and we've not always been good at telling people, but that is changing now."