Fast growing law firm expands North West team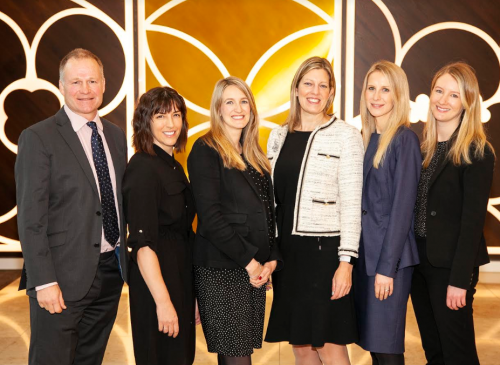 Knights has announced the appointment of seven employment lawyers and an immigration lawyer at its two offices in the North West.
The appointments take the total number of employment lawyers across its ten offices to 50.
The appointments include Sally Hulston, Martin Price, Malcolm Pike, Carly Mather, Josie Procter, Tessa Rodgerson, Ed Gregory and Carly Hayle.
They will work across Knights' Manchester and Wilmslow offices.
Sally Hulston joins Knights as a partner with 19 years' experience delivering advice across the full spectrum of employment law for a number of household name businesses.
Sally's key specialism is complex and high value employment litigation for businesses and senior executives.
She has defended claims in the appellate courts has experience of ACAS arbitrations and is skilled at negotiating complex settlement packages.
Also joining Knights as a partner, Martin Price brings over 20 years' employment experience to Knights with a focus on the sports industry.
Martin will be re-joining the business having previously worked at Knights as a partner for two years, during which he played a key role in its growth prior to admission to the stock market in June 2018.
Malcolm Pike will join Knights in May 2020, as a partner in the employment team based in the Wilmslow office.
Malcolm is well-known in the North West legal market and holds several NED and trustee roles in law, education, commerce and sport.
Supporting Sally and Martin is a strong team of senior associates and associates, including Tessa Rodgerson, Ed Gregory, Carly Mather and Josie Procter.
Bringing with them a combined 40 years of experience with a strong background in employment law from their work across a wide range of sectors.
With the arrival of immigration lawyer, Carly Hayle, Knights can offer specialist business immigration services.
The arrival of these lawyers builds upon the growth platform Knights has developed through its investment in its practices in the North West.
The group acquired Turner Parkinson in May 2018 before moving into Two St Peter's Square, Manchester in 2019 to support the group's growth momentum and recruitments plans.
In addition to this growth, Knights has welcomed over 15 colleagues to its Manchester and Wilmslow offices within the last four months.
Sally Hulston, partner at Knights, said: "I have been keeping a close eye on the progress of Knights and its unique business model.
"I was particularly attracted to the strong team culture and the ethos that people come first, always. Knights operates very differently to the traditional law firm model which is refreshing and makes so much sense.
" The Knights approach has allowed the group to continue to successfully execute against its growth targets whilst delivering an outstanding service to its clients. I am delighted to join at this exciting juncture and help accelerate the growth trajectory of the team in the North West."