Hundreds of jobs at risk in Unilever strategic reviews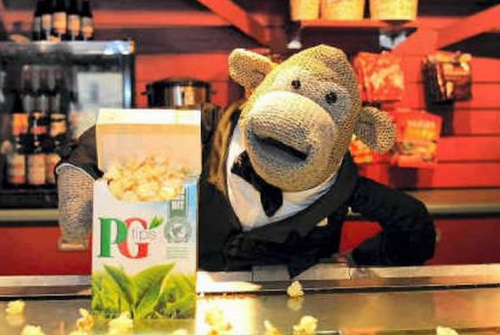 X

Register for free to receive latest news stories direct to your inbox
Register
The future of two strands of Anglo-Dutch conglomerate Unilever are in doubt following the group's annual results announcement this morning.
Revenues rose, but pre-tax profits fell in 2019, leading to chief executive Alan Jope announcing that the board was considering the future of its tea operation, including PG Tips and Lipton, made at Trafford Park in Greater Manchester, as part of a strategic review.
Doubts have also been raised over the group's washing powder manufacturing operation in Warrington, which makes Persil and Surf.
Tea sales have declined as coffee becomes the drink of choice among the younger generation.
The tea maker was launched in 1930 by Brooke Bond and Company, a Manchester firm founded by the tea dealer Arthur Brooke, under the name 'Pre-Gest Tea'.
However, while Unilever's tea business is the biggest in the world, with brands such as Brooke Bond, Bushells, Lyons, Pure Leaf and Pukka, changing customer habits have resulted in this review.
Graeme Pitkethly, Unilever's chief financial officer, said all options for the tea division are being considered, including a total or partial sale and partnerships.
Unilever's tea business is similar in scale to the spreads business, which makes Flora and I Can't Believe It's Not Butter and which was sold by Unilever in 2017 to private equity firm KKR for €6.8bn.
Mr Pitketh said consumer goods companies must continually change their portfolios in response to changing consumer tastes.
Russ Mould, investment director at Manchester investment platform AJ Bell, said, following this morning's results: "It is little wonder that Unilever's tea brands are poised over the rubbish bin after their sluggish showing left a bitter aftertaste in its latest financial results.
"With sales of products like PG Tips and Lipton under pressure in developed markets, suggesting either a move away from the traditional cuppa or less attachment to specific brands in this market, Unilever has been focusing on items such as premium tea and fruit and herbal varieties.
"However, it appears more drastic action might be required. The decision to launch a strategic review of its tea business reflects an attempt under CEO Alan Jope to reposition the company towards areas of higher potential, after a period in which growth has been harder to come by.
"Unilever has already parted with low-growth brands in the past – selling its spreads business in December 2017 for £6bn."
Meanwhile, Unilever's Warrington detergents factory is facing closure, with the possible loss of 123 jobs, as part of a strategic review.
The company said there has been an "irreversible decline in demand for washing powder".
The factory, which dates back 136 years, is currently running at less than half capacity, the company said.
Jon Strachan, vice president of Unilever's supply chain, said: "This decision has not been taken lightly.
The group acknowledged the process is "difficult and unsettling news" for the staff, but pledged to support them through the review.
Mr Strachan added: "Whatever the outcome, the review is likely to require difficult decisions. We understand this will cause considerable concern for our Warrington employees, suppliers and the local community and that the outcome may have significant implications for them.
"We are committed to treating our employees fairly throughout and providing support during this period of uncertainty."
Leaders of the GMB union, and Warrington North MP Charlotte Nichols, have called on the company to spare the factory.
National GMB officer, Eamon O'Hearn, said: "GMB would obviously want to see a positive result for the workforce from the proposed review."
He added: "Our members are 100% committed to finding alternatives to potential closures and will be working closely with the company experts to explore all options."
Charlotte Nichols said: "I commit to standing up for my constituents affected by the proposals and I am working with the GMB union to try and secure the future of the workforce."