Northern Powerhouse minister quits Government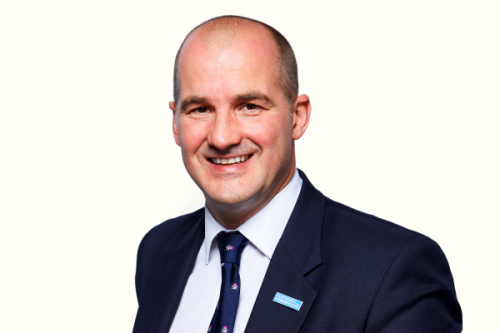 Northern Powerhouse minister Jake Berry has quit the Government in a day when it emerged the role would no longer attend Cabinet and he turned down another job.
It is a surprise twist at the end of a dramatice day of Boris Johnson's reshuffle that had already seen the Chancellor Sajid Javid depart unexpectedly to be replaced by Yorkshire MP Rishi Sunak.
The North West lost a second minister with the sacking of Tatton MP Esther McVey from her role as housing minister.
North East MP Simon Clarke, who had been Exchequer Secretary to the Treasury since July, has been named as Berry's replacement in the Ministry for Housing, Communities and Local Government.
In a series of tweets last night Berry said: "It has been the greatest privilege of my life to fight for the North in Westminster. For the last two and a half years I have helped move the Northern Powerhouse from concept to Cabinet table.
"I firmly believe that the Northern Powerhouse was the foundation stone of the blue wall that delivered a Conservative majority Government."
Boris Johnson's 80-seat majority was attributed in part to his success in winning seats across the North of England – a result that built on the foundations set by former Chancellor George Osborne's Northern Powerhouse strategy.
The Government has reaffirmed its commitment to HS2, and Johnson introduced a new label of "High Speed North" for the east-west plans, which was seen as demonstration of the commitment to the North of England.
Henri Murison, director of the Northern Powerhouse Partnership – the organisation chaired by Osborne – paid tribute to Berry.
He said: "As well as acting as a champion for devolution, he spoke up for projects such as HS2 and Northern Powerhouse Rail at the Cabinet table, standing up for his fellow northerners – an ally to business and civic leaders who worked incredibly hard in his brief."
Roger Marsh, chairman of Leeds City Region LEP and the group of northern LEPs NP11, said Berry had "taken Northern Powerhouse from narrative to national action."
Berry had been the longest-serving Northern Powerhouse minister, and the role had grown in importance, resulting in him attending Cabinet since Johnson became Prime Minister last year.
But that status was quietly removed today, hours before Berry revealed he had turned down another role in Government.
Berry had backed remain in the 2016 referendum and his replacement is a strong Brexiter.
Clarke is a solicitor who has the distinction of being the second-tallest MP. The 35-year-old was elected MP for Middlesbrough South and East Cleveland in 2017 before getting his first ministerial position when Johnson moved into Number 10.
Clarke becomes the fourth Northern Powerhouse minister. The first, James Wharton – a fellow North East MP who was a contemporary at Yarm School in North Yorkshire – lasted 14 months and he was followed by Brigg and Goole MP Andrew Percy, who held the job for 11 months.
He said his decision was because of the impact on his young family, having tweeted a photo of his new-born child on Tuesday.
The Rossendale and Darwen MP, who campaigned for remain in the EU referendum, added: "I chose to leave Government after being offered another role that would have required substantial amounts of foreign travel.
"I have 3 children under 3 – the youngest of whom is less than a week old. Family will always come first and I felt unable to accept the offer."
Shadow Communities Secretary and Labour MP for Denton and Reddish Andrew Gwynne said: "We've had our political differences across the dispatch box, but thank you for your efforts in championing the north in Government, Jake."