Marine services group lands £35m naval contract extension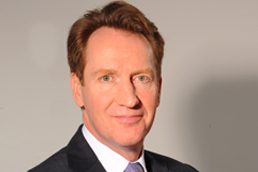 Cumbria-based marine services group, James Fisher, has announced a four-year contract extension for its Austalian business worth around £35m.
The Barrow-in-Furness business said JFD Australia, based in Perth, will continue to supply its world-leading submarine escape and rescue system to the Royal Australian Navy (RAN) until December 2023, with an option to further extend to November 2024.
It says JFD is the world leader in the provision, operation and management of untethered submarine rescue vessels.
This involves sending a mini-piloted vehicle to a distressed submarine to rescue the crew on board and transfer them safely under pressure to the ocean's surface where they are able to receive potentially life-saving decompression treatment in a specially-designed hyperbaric equipment suite.
This contract extension will create a number of full-time defence industry jobs which, working with JFD Australia's highly-skilled team, will ensure that the submarine rescue system is "rescue ready" and on standby to respond to a submarine emergency anywhere in the world.
Eoghan O'Lionaird, James Fisher chief executive, said: "We are delighted to secure this four-year contract extension from our valued customer, the Royal Australian Navy.
"Keeping submariners and other defence force personnel safe remains our foremost priority."
He added: "JFD Australia looks forward to continuing to be a reliable partner for the RAN through the ongoing delivery of its industry-leading submarine escape and rescue service."
On November 28, last year, the business, which has operations throughout the North West including Bootle on Merseyside, Leyland in Lancashire, Manchester, Deeside, Warrington, Preston, and Egremont in the Lake District, announced trading for the year had continued to exceed the previous year's levels.
The group said: "Whilst modestly below the board's expectations, profit before tax for the full year is expected to be ahead of last year (2018: £56.1m) and the board believes that our marine service strategy, focused on specialised niche markets, will continue to provide future growth and value to its shareholders."
It also revealed that it had successfully repelled a cyber security attack earlier that month, stating that immediately on realising the incident had occurred, the group invoked its established disaster recovery procedures and confirmed that the recovery was materially complete.
It said: "This incident had no impact on JFD, within the specialist technical division, and based on our investigations, there are no indications of any transfer of personal or commercially sensitive data."