Historic Cumberland paper is saved from closure by local businessman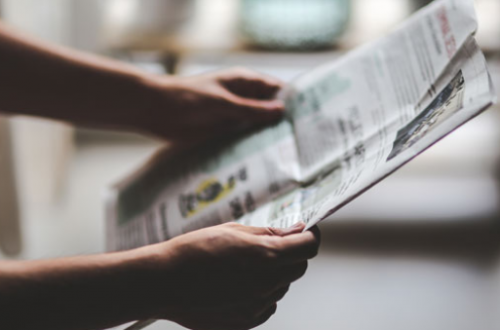 One of the North West's oldest newspapers has been saved from closure after a local businessman stepped in to save the publication.
The 160-year-old Cumberland and Westmorland Herald went into administration at the start of the month.
But the Penrith based newspaper has now been bought by local businessman Andrew Barr.
The joint administrators have successfully agreed the sale of the paper to newly incorporated Barrnon Media Limited – which is backed by Mr Barr.
The East Cumbrian newspaper covers towns including Penrith, Appleby, Kirby Stephen, Keswick and Alston.
The joint administrators were continuing to trade the business whilst options for a possible sale were explored.
There were a number of interested parties, but ultimately the business was acquired by Barrnon Media Limited.
The sales has saved 22 jobs at the paper.
Howard Smith, associate partner at KPMG and joint administrator, said: "The sale of this much-loved East Cumbrian paper to newly-incorporated Barrnon Media Limited marks a great outcome, preserving not only 22 jobs but also the paper's 160-year history.
"A significant level of interest was received, testament to the strong affection for the Herald.
"Widely considered to be the cornerstone of the local communities it serves, it's a real delight to see its future secured."
Andrew Barr of Barrnon Media Limited, who acquired the paper, added: "The Cumberland & Westmorland Herald has always been a firm fixture in my own life, being both a local and a keen reader myself.
"It's this emotional connection to the paper and community, combined with the Herald's rich heritage as well as the support of many locals, that has motivated me to step-in and save this business.
"I'm thrilled that we've been able to achieve such a successful outcome, it means a great deal to us all."
Mr Barr owns Barrnon a global nuclear decommissioning business based in Appleby.
Newsquest Cumbria, owner of The Cumberland News and the News and Star was planning to launch a new newspaper for Eden Valley and Penrith called the 'Cumberland and Westmorland Gazette'.
A spokesperson from the media group said: "Newsquest Cumbria understands that the Cumberland & Westmorland Herald newspaper has been saved by a local businessman and therefore we're suspending this week's launch of the Cumberland & Westmorland Gazette."