Business resilience is all about planning for the future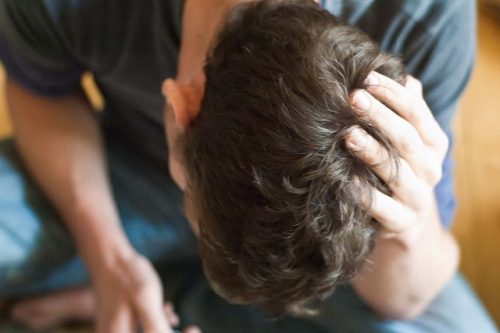 TheBusinessDesk.com held a round table discussion in partnership with law firm Shoosmiths which looked at the issues and challenges surrounding business resilience.
A wide range of topics were covered by the panel including the importance of personal as well financial resilience.


Those taking part in the discussion included:
Allan Cadman   P and A Northern
Elizabeth Clark Dream Agility
Simon Haydon Workforce People's Solutions
Gary Lee Begbies Traynor
Chris Marsh Teledata
Frank Ofanagoro Quantuma
Dave Hall INPD
Lee Preston UFCB
Julie Webster Mitchell Charlesworth
Simon Hobbs Kinaxia Logistics
Sarah Teal Shoosmiths
Josie Richardson Rcapital Partners
Ben Woolrych  FRP Advisory
Simon Hobbs got the discussion under way:
I look at resilience in a number of different ways, it is not just about cash flow and balance sheets.
I would look at resilience in terms of how many clients you have on your books right down to things that you can't plan for.
We had an accident in Scotland this morning and the resilience of the business is tied up in whether you have the systems in place to deal with unforeseen circumstances.
Larger businesses tend to have the infrastructure and processes in place so it is the smaller SMEs that are more at risk from unforeseen circumstances and incidents.
One of the issues we face is the increase in cyber attacks, we have had experience of that three or four times in the last couple of months.
The SMEs are the most vulnerable when it comes to unexpected things cropping up.
Chris Marsh
People always think it is going to happen to someone else. Small businesses think that it is usually the bigger businesses that get targeted.
But it can and it does happen to smaller businesses and in many ways they are the most vulnerable when it comes to things such as cyber attacks.
Josie Richardson
We have about 14 portfolio companies which are in the SME space, hackers are going after everybody and we have seen attacks on more than one of our companies.
We have got the processes and systems in place so we can cascade that out to our portfolio companies but their equivalent in the market place are being hit all the time.
Frank Ofanagoro
It is easy to talk about future proofing your business against risk, you do need to manage working capital and have contingencies in place.
But there is also the personal side of a business. We are living in an increasingly uncertain world and personal resilience is becoming increasingly important.
A lot of senior executives tend to forget the personal resilience bit until something breaks down or goes wrong.
And there is risk around senior people working too hard and not thinking about their health. What happens to a business if a senior person drops dead? That is something that often gets wrong  when it comes to the smaller businesses.
Dave Hall
There is a lot of acknowledgement around the fact that if you are a great salesman or sales director you are not necessarily going to be a great leader. We can support people on that journey in terms of skills and knowledge.
Nobody ever asks the question, now you have the skills, knowledge and experience are you ready to take a position with the extra stress and emotional pressure?
People need to be able to understand how well positioned they are as a person to deal to cope with the situations leaders find themselves in. As a leader you are going to get things wrong  and you are going to have to learn to  deal with that.
There is lot of focus on mental well-being and resilience and that is crucial.
If you better equip your workforce to deal with challenges and shocks and to be more resilient then you are going to improve productivity.
The biggest challenge for a small business that is growing quickly is always around finding the right people.
Elizabeth Clark
I grew a company from about 35 people to 200 people very quickly, one of the things we found was that performance varied widely across the business.
We were looking at resilience and mental toughness back then. People do need to learn to be resilient, especially in a small business environment.
If you are resilient and have a bit of grit then you are going to be much better prepared when something unexpected happens.
Allan Cadman
There are now 21 per cent more business in the North West than there were four or five years ago. A lot of those are going to be small businesses.
I think the key thing is to take good advice at the very beginning. You need to know when the key moments take place so you can be prepared for them.
The smaller business also needs to be very aware of not putting all their eggs on one basket.
I would always advise any business to get advice as soon as possible, people do tend to leave it too late.
Julie Webster
Often, there is some embarrassment when a business is struggling. Often the person running a business is very good at what the business does but is not so good when it comes to managing cashflow or taking control.
Often people are not very good at spotting where this is an issue or a problem. People tend to put off asking for advice or help.
Gary Lee
What we have seen in recent years is there is lots of access to cash, which gets businesses over the hook but doesn't solve the actual problem.
If you are a certain size you can afford to have professional help and advice but when you are talking about owner managers they often can't afford it. Businesses of their nature small businesses are often too busy living hand to mouth to take an overview.
One thing we always say is that if people had come to us earlier for help we would have had more options to save the business.
People tend to get so immersed in their business then haven't got the time to take stock and look at the bigger picture.
Lee Preston
To give an example from the world of sport. What I have always done in my career is to take a look at what people are doing in different sectors and to use it as best practice.
British Cycling had a mission to be the best team they could. They identified that the biggest risk to that was the common cold.
If an athlete gets a cold they cannot train. The solution to this was to invest in education programmes to teach athletes to wash their hands.
And something as simple as that made a real difference to performance levels.
Sarah Teal
There are outside risks that cannot be controlled. The World Economic Forum said the top five risks now are all environmental.
Take the situation in China, no one could have predicted that. But if you have your business in the best possible shape then you can minimise risk.
If you are not getting all your supplies from one place or your customers are not in the same region then you are already cutting back on the risks.