Mobica looks to bolster its offering in Poland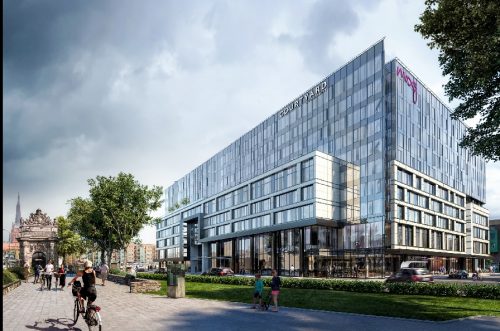 X

Register for free to receive latest news stories direct to your inbox
Register
Global software services company, Mobica, has made the strategic decision to relocate its Polish office in Szczecin into a new multifunctional space in Posejdon.
The move will enable further growth for the Wilmslow-based company, while strengthening its market position in the Western Pomerania region of Poland.
Szczecin has become a well-established hub for technology innovation and business in recent years, making Mobica's presence in the thriving city even more well-suited.
The Mobica team will occupy 1,400 of Posejdon's 18,000 square metres of office space and have access to the conference centre and communal rooftop deck area, with panoramic views across Szczecin.
This relocation demonstrates Mobica's commitment to the region with its continued investment into and growth of this core development centre.
The building itself implements green practices such as a passive geothermal energy system, high-performance heat pumps and photovoltaic solar panels, so it emits approximately 75% less CO2 and has received an 'excellent' grade in the BREEAM International New Construction certificate in recognition of its modern, environmental solutions.
Michal Kaczmarek, real estate, facilities and procurement manager at Mobica, said: "Posejdon is a modern and functional building in the very heart of Szczecin. It was a natural choice for us, and the new office will provide an excellent work and development environment for our engineers."
Simon Wilkinson, chief executive at Mobica, added: "This new office space, which is significantly larger than the previous, will allow for some talented new hires to join the team.
"Additionally, the new upgrades and improved amenities will empower our current engineers to continue producing high quality, innovative solutions for our customers.
"We are looking forward to the future in this new, exciting development."