Heat treatment group announces £30m restructuring programme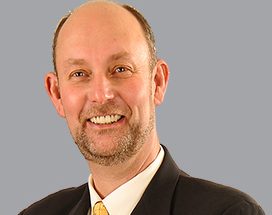 Bodycote, the Macclesfield-based heat treatment group, saw both profits and turnover decline in the year to December 31, 2019.
And it warned that it will incur a £15m cash cost from restructuring activities it is planning this year, linked to the emerging electric vehicles market.
It said the combination of the macroeconomic uncertainties and longer-term structural shifts will require some consolidation of Bodycote's facilities.
"As a result, we will be implementing a restructuring plan through 2020.
"The principal focus of the plan is on our classical heat treatment activities in Western Europe, with particular emphasis on reducing exposure to the internal combustion engine.
"At the same time, we will continue to increase our exposure to the new car and light truck supply chains that are being set up in the emerging markets with a focus on supporting electric vehicle production."
Bodycote said: "We anticipate a profit and loss charge for this restructuring of circa £30m, approximately half which will be cash cost. The payback on the cash cost is expected to be circa 2.5 years."
Annual revenues fell two per cent to £719.7m, while pre-tax profits of £123.9m were down from £132.2m the previous year.
However, the group is raising its ordinary dividend per share for shareholders by 5.3% from 19p to 20p.
Chief executive Stephen Harris said the group had delivered a "robust performance" in tough conditions, exacerbated by the coronavirus outbreak.
The group said it had achieved a resilient margin of 18.7%, despite some tough market conditions and significant actions had been taken to reduce costs.
In its markets, civil aerospace revenues were up 17%, specialist technologies revenues were up by three percent and were continuing to outperform, while emerging markets' revenues showed a five per cent improvement, although its classical heat treatment sector suffered a four per cent decline.
The group had a strong free cash flow conversion of 91%, while £61m was spent on expansionary investment in strategic growth areas.
Bodycote's £154m acquisition of Ellison Surface Technologies, which it said strengthens its aerospace business and specialist technologies, is expected to complete in the first quarter of this year.
Mr Harris said: "Bodycote delivered a robust performance in 2019, achieving a resilient operating margin, despite challenging market conditions.
"2020 has started with a number of challenges, notably Covid-19, and ongoing international trade tensions.
"The potential impact of the Covid-19 health crisis is difficult to assess at this time.
"However, Bodycote has a proven track record of margin enhancement through cost management and improving the mix of business and we will continue to manage the cost base in response to market conditions whilst investing in our strategic growth areas of aerospace, specialist technologies and emerging markets."
Due to coronavirus, the group was presenting its results via webcast only today.