Manchester animation firm snapped up by US console games giant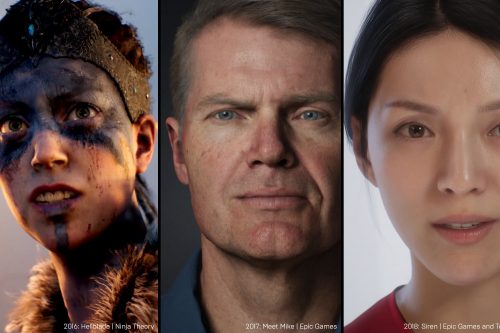 A firm in Manchester which specialises in facial animation technology has been acquired by a US video games giant
Cubic Motion has been bought by Epic Games – the US firm behind the Gears of War series.
Cubic is a leading provider of automated performance-driven facial animation technology and services for video games, film, broadcast, and immersive experiences.
The deal represents an exit for private equity firm NorthEdge capital.
Cubic Motion will work with 3Lateral, developer of innovative technologies that enable digitization of human appearance and motion at unprecedented levels of realism.
"We are delighted to be joining Epic Games and look forward with excitement to this next chapter in our story," said Cubic Motion chief executive Dr Gareth Edwards.
"Together, we are uniquely positioned to push the boundaries of digital human technology, bringing ever more realism and immersion to all forms of visual entertainment."
"Digital humans are not only the next frontier of content creation, but also the most complex endeavor in computer graphics.
"With Cubic Motion bringing their computer vision and animation technology and expertise to our digital human efforts, Epic along with our team at 3Lateral are one step closer to democratizing these capabilities for creators everywhere," said Tim Sweeney, founder and chief executive of Epic Games.
"We believe that holistically combining Epic's Unreal Engine with 3Lateral's facial rig creation and Cubic Motion's solving technology is the only way to answer this challenge, and ultimately, to reach the pinnacle of digital human artistry with Unreal Engine," said Epic Games CTO Kim Libreri.
NorthEdge's investment in September 2017 unlocked the next phase of growth for Cubic Motion, which saw the business expand into US markets with a permanent presence in Los Angeles and transition into new headquarters at Manchester Science Park.
The Cubic Motion investment was led by George Potts, Investment Director, and Jon Pickering, Partner at NorthEdge.
The exit was led by Potts and supported by Grant Berry, Managing Partner. Legal advice was provided by David Mkhitarian, Hill Dickinson.
George Potts, Investment Director at NorthEdge Capital, said: "Three years ago, we were hugely impressed by Cubic Motion's demonstration at SIGGRAPH Real-Time Live! We completed a growth capital investment shortly thereafter, and our partnership has enabled Cubic's research team to drive forward their unique 'analysis-by-synthesis' approach to computer vision."
"In concluding our second exit from NorthEdge Capital Fund II, we are excited to see Cubic's Manchester-born intellectual property and world-leading team join forces with Epic's Unreal Engine Team. Cubic's journey will continue, and we're proud to have supported the team and played our part in their success to date."