Manchester hotel trade enjoyed record year thanks to series of deals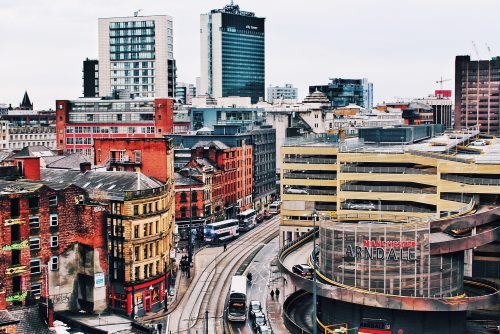 The last 12 months was a record year for the hotel sector in Manchester.
There was a record number of transactions in the city with investors and firms continuing to flock to the city.
A number of new hotels were built and there were also several large deals including the sale of the city's best-known hotel – The Midland in a £115m deal.
Specialist business property adviser Christie & Co carried out a review of the UK's regional hotel market with a specific overview of the six most visited regional cities outside London.
The UK is the 10th most internationally visited destination in the world with over 266m international overnights stays recorded in 2018.
Domestic stays picked up in 2018 which saw a 2.8% increase on the previous year.
Following 10 years of growth, the regional UK market has experienced the first decrease in performance in 2019 as supply additions and moderate demand growth took its toll on hoteliers.
However, there are significant variances across individual markets.
Christie & Co analysed 18 key markets based on metrics relevant to hotel performance and compared the markets to each other to understand their positioning in the wider regional UK landscape.
Edinburgh, Manchester, Birmingham, Glasgow, Bristol and Liverpool were identified as the largest markets outside London, based on overnight stays.
Demand, supply, pipeline, transactional activity and outlook for these cities are also included in the report.
The report found 2019 was a record year for transactions in Manchester, which is the largest regional UK market in terms of transactional volume, as several large single assets exchanged hands.
Appetite from investors remains strong albeit with the background of hotel performance creating some concerns as supply additions are creating increasing pressure.
The outlook for Birmingham is positive, supported by a small pipeline, with demand expected to be driven by the nearby city of Coventry being City of Culture 2021 and the city hosting the Commonwealth Games in 2022.
In Liverpool the next two years are expected to be challenging for growth as new supply enters the market – 860 and 500 rooms in 2020 and 2021 respectively – and competition within a relatively small market intensifies.
Olivia Chaplin, Director of Hotel Consultancy at Christie & Co comments, "It is important to look at individual markets and not at regional averages as each market presents different drivers.
"We continue to see interest in the UK's regional markets from a range of investors. Despite some short-term uncertainty driven by supply increases in certain locations, political factors and more recently coronavirus risk, the long-term demand fundamentals are good in many towns and cities across the UK.
"In addition to our view of the bigger picture from a national and international perspective, through our strong network of offices, Christie & Co is uniquely positioned to capture local market insight and support investors, developers and operators to navigate local markets and unlock the right opportunities for them in the right location."