Manchester has fastest growing tech sector in Europe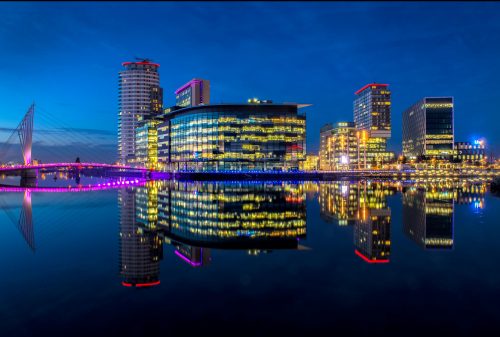 Manchester has the fastest growing tech sector in Europe – according to a new report.
The report from industry body Tech Nation found that Manchester saw an increase of investment of £48m from 2018 to 2019, up 277 per cent to £181m.
In the North West there was a total venture capital investment of £600m in 2019, with £77m invested in emerging tech and £25m investment in artificial intelligence from 2015 to 2019.
The report also found the average digital  salary in the region was £35,000.
Liverpool saw a 150 per cent increase of VC investment in tech companies from £15.4m to £38.5m.
Digital Secretary Oliver Dowden said: "It's great to see the North West's tech sector continuing its tremendous growth. Manchester is the fastest growing tech city in Europe and Liverpool saw a 150 per cent increase in investment into its tech companies last year.
"We're investing in digital skills, cyber security and research and development, as well as regional infrastructure such as gigabit speed broadband and 5G to keep up this momentum."
Tech Nation said the digital tech sector GVA increased nearly six times faster than the rest of the UK economy in 2018, contributing £149bn to the UK economy and accounting for 7.7 per cent of UK GVA.
Some 25 per cent of Europe's top 20 highest investment tech cities in 2019 are in the UK – Manchester, London, Bristol, Oxford and Cambridge.
Tech Nation chief executive Gerard Grech said: "In a rapidly changing world, the UK is a shining light for tech entrepreneurs, investors and employees, with jobs in the digital sector now accounting for 9% of its national economy."