Fibre optic firm offers specialist drones to authorities in coronavirus fight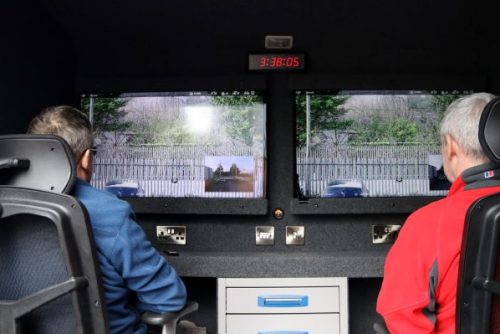 Lancashire firm Networx3 is offering its state-of-the-art mobile drone control centre to help Britain fight the Covid 19 pandemic.
The £45,000 drone control vehicle is home to three hi-tech drones, mapping software and a two-man operations hub.
Great Harwood-based Networx3 specialises in installing blown fibre optic communications infrastructure, using its drones to survey land, protect its engineers by inspecting potentially hazardous terrain, provide ecology reports and complete security sweeps.
The firm is diverting the new drone vehicle from commercial work to allow it to be used, for free, by the authorities.
Both Spain and China have used drones in the fight against Covid 19 – from delivering medicines to crowd control.
Networx3's fleet of drones, with thermal imaging and high-definition cameras, are capable of patrolling large areas of sky and picking up an image as small as a postage stamp from a kilometre away.
If the UK goes into lockdown the hi-tech kit could be fitted with loudspeakers to broadcast information and police the ground from the air.
Networx3 commercial director Caroline Earnshaw said: "We know the authorities are stretched at the moment and this is our way of being public-spirited and doing our bit.
"We have a lot of critical infrastructure and emergency services clients so it's only natural for us as a business to give them our support using our tech resources."
Networx3 already offers its fleet of drones to the five mountain rescue teams across Greater Manchester, Lancashire and Yorkshire.
The drone control vehicle was commissioned, designed and built by Networx3 to allow a 'flying squad' to offer drone capability to clients anywhere in the UK.
As one of Networx3's five qualified pilots operates the drone, live footage is streamed directly into two 44-inch television screens inside the van's control centre.
Clients can sit and watch the live feed and direct the pilot via a real-time radio link.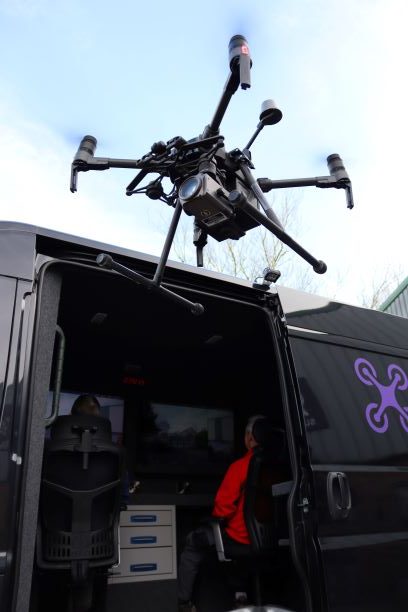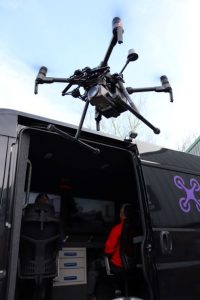 One drone has a zoom function so powerful that it can pick up a crystal clear image of a dead fly on a car windscreen from 400ft up in the air.
Another has a 4K-quality video camera, thermal imaging, spotlights and speakers capable of broadcasting pre-programmed messages.
The drone control vehicle is currently used for ecology reports, installations and inspections of solar farms, wind turbines and hydro electric power stations, security and crowd control, and filming sporting events, sports teams in training and inspecting venues.
Networx3, whose clients include government departments, critical infrastructure sectors, mobile phone giants and renewable energy utility companies, is best known for installing Europe's biggest fibre optic cable network in Manchester.