Under siege property developer free to get back to business after bail restrictions lifted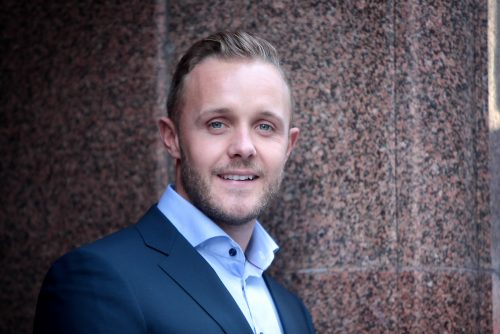 A property developer at the centre of a high-profile police investigation has had his bail conditions lifted.
Liverpool businessman Elliot Lawless was arrested on allegations of fraud and corruption.
Since his arrest his business has had to cope with a number of serious issues.
Mr Lawless, who was arrested on December 18, 2019, denies all allegations
He was arrested alongside a senior official from Liverpool Council's planning department.
Since his arrest his business the Elliot Group has hit serious problems.
Three developments have been placed into administration at sites in Liverpool and Manchester.
Joint administrators at David Rubin & Partners have appointed Lambert Smith Hampton (LSH) and Pantera Properties to The Residence in Manchester, and Aura and Infinity in Liverpool.
A spokesman for Mr Lawless said a request by Merseyside Police to extend bail was refused without a hearing.
As a result Mr Lawless is now free to continue with his business interests.
"I have maintained from the outset that the allegations put to me were baseless and this ruling is an important step along the road to proving that point conclusively," said Mr Lawless.
Mr Lawless's lawyers have also secured an early judicial review in the High Court in London challenging his arrest and the search warrants used to enter his home.
A date for a hearing will be fixed within the next 10 days once the period granted to the police to respond ends.
The police will continue their inquiries.
The Liverpool Echo have reported that a group of people who invested in Elliot Group schemes have formed an action group on social media.
Around 60 investors have formed an "action group" on Facebook with many fearing they have lost tens of thousands of pounds.
The group was founded by Tim Russell, an investor in the Victoria House project in Leeds – a development containing 106 residential units.