Fab news for internationally-famous Liverpool attraction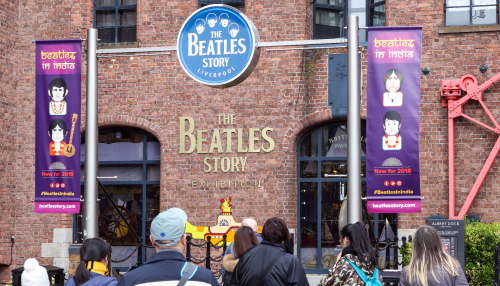 The Beatles Story, Liverpool, has announced record visitor numbers during 2019/20.
Situated within the Royal Albert Dock, the site, which is temporarily closed due to the coronavirus lockdown, celebrated its 30th anniversary by pulling in 317,156 visitors, which is an increase of 5,481, or 1.7%, on the 2018/19 figures, and is a new record for the popular Liverpool attraction.
General manager, Mary Chadwick, said: "These are fantastic results, even in these challenging times, and we know that this number would have been even higher hadn't we taken the difficult decision to temporarily close early last week.
"Even though we had no reported cases at The Beatles Story, we had a duty to our employees, visitors and the community to help stop the spread of the virus."
She added: "Credit goes to the whole team for all their hard work and the part they have played in this success.
"We know that there's still lots of work ahead when we re-open the doors again, but we are confident that the measures and reassurances we have put in place with our valued partners will see these visitors returning to us and to the city of Liverpool and that we can build on this success for the future."
The attraction first opened its doors to the public on May 1, 1990.
While the celebrations are currently on hold, the award-winning team said it is looking forward to sharing announcements of new upgrades, memorabilia and updates to its immersive experience in the future.