Immersive technology firm receives £280k funding to expand to Greater Manchester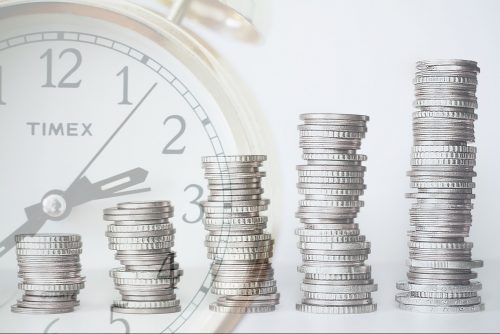 Marion Surgical, which works with surgeons from around the globe to build a next generation suite of surgical simulators through virtual reality, has received a £280,000 investment from GC Angels, part of the Growth Company and an angel investor, alongside grant funding from Innovate UK.
This was following an introduction from MIDAS, Manchester's inward investment agency.
The Canadian company enables surgeons to learn, collaborate, practice and share procedures in a realistic, safe, cloud-hosted environment through virtual reality.
The company has recently set up a UK entity based at The Landing in MediaCityUK, Salford, and has plans to relocate some of the Canadian team to the region as well as hiring locally.
The firm is forecast to generate a revenue of $20m by 2022 and has partnerships with blue chip medical device companies and has facilitated advanced surgical training courses at the Royal College of Surgeons of Ireland (RCSI).
This funding package will be used for Marion Surgical's latest project – augmented reality development to create an MR camera.
The MR camera is a pre-visualisation tool for film professionals, addressing an unmet demand for more sophisticated and collaborative tools to support immersive, 360 and multi-media content production.
This project came about while the Marion team was creating how-to videos for its surgical training platform.
This new IP will also allow the firm to create five jobs immediately and the company's subsequent growth plan will lead to 20 new roles within five years.
This investment has been funded partly by GC Angels, which was selected by Innovate UK as an investment partner for the Immersive Technology Investment Accelerator.
Damian Mohammed, investment director for GC Angels, said: "The UK's immersive technology sector is forecasted to grow faster than any other area within the entertainment and media industry within the next few years.
"With Greater Manchester attracting innovative companies from around the world, Marion Surgical are a great addition to the region as a leader in virtual and augmented reality solutions.
"The firm's expansion plans, along with the creation of new products, shows that it is a force to be reckoned with and we are excited to support the business on its journey at MediaCityUK."
Ben Sainsbury, chief executive of Marion Surgical, said: "This investment signifies a really important time for the business, with the Canadian office expanding to MediaCityUK, creating jobs and fuelling expansion plans.
"The creation of our new MR camera highlights the importance of the work we are doing for innovation within the sector, and we have big plans for the future – creating jobs in the North West and supporting new technologies."
Jon Corner, chief executive of The Landing, said: "Marion Surgical are a true innovation growth company blurring the traditional lines between content technologies and health.
"I'm delighted that they are part of The Landing and MediaCityUK eco-system which itself is driving immersive applications and capabilities through next-generation networks.
"We look forward to supporting them as they scale in the North West, as well as continuing to work with GC Angels in funding companies across the region."
Salford City Mayor Paul Dennett said: "It makes perfect sense for Marion Surgical to choose The Landing as the platform for their UK presence, benefiting from the rapidly-growing digital cluster at MediaCityUK which will enable them to attract the right highly-skilled talent.
"Our wider ambition through the Salford Innovation Triangle is to nurture health technology, building on the existing leading digital health work at Salford Royal. This is an exciting time for our city and I look forward to welcoming Marion Surgical to Salford."