Communications group concludes disposal and welcomes 'broadband network pioneer'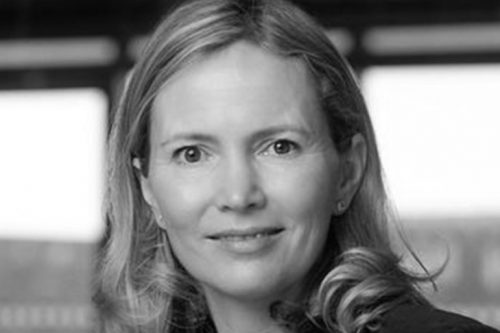 TalkTalk, the Salford-based telecoms and internet provider, said it has completed the sale of its fibre assets today, on the same material terms as previously announced.
The group announced plans to sell its FibreNation division to Goldman Sachs-backed City Fibre, for £200m, on Jnuary 21.
Tristia Harrison, TalkTalk chief executive, said today: "Now, more than ever, reliable and affordable connectivity should be available to every single home in Britain, and this agreement shows that a full fibre future can be delivered through competition and investment by many players.
"CityFibre's ambitions to take forward our hard work with FibreNation over the last five years, should take us a step closer to that fully connected Britain.
"The sale of FibreNation to CityFibre, in combination with a competitive wholesale agreement, enables us to continue our strategy to accelerate TalkTalk's fibre growth for our residential and business customers, thereby delivering a superior customer experience at an affordable price."
TalkTalk also announced a new addition to its board today with the addition of a broadband network pioneer.
Former BT Wholesale CEO and architect of the formation of Openreach, Paul Reynolds, will join as an independent non-executive director with effect from April 1.
With extensive global experience including as CEO of Telecom New Zealand, Paul brings significant sector, leadership and technological expertise to the board, said the TalkTalk statement.
Mr Reynolds is currently appointed to the boards of 9 Spokes International and Computershare, which are both quoted on the Australian Stock Exchange.
He was previously appointed to the board of Eircom Holdings Ireland and Eircom Holdco S.A. between December 2016 and April 2018.
Ms Harrison, said: "We are thrilled that Paul is joining us at a particularly important time for the sector.
"As a provider of critical national infrastructure, we are more aware than ever of our essential role providing affordable connectivity to the nation.
"During Paul's three decades in telecoms, he has pioneered some major developments in industry structure both at BT where he laid the groundwork for Openreach, and internationally, too.
"We're looking forward to drawing on that expertise to help shape the future of TalkTalk."
She added: "As we continue to focus our future firmly on full-fibre, I have asked Paul to chair our FTTP committee to oversee our drive to connect customers across the UK to the most reliable and fast broadband as soon as possible."
Paul Reynolds, said: "I am delighted to be joining the TalkTalk board at a pivotal time for the industry and for the country.
"Never before has it been so apparent that we all need affordable, reliable, ulrafast fibre to support our home, education and business lives and I look forward to helping TalkTalk flourish in its cornerstone role meeting the nation's communications needs."