Business leaders welcome Chancellor's tweaks to SME support package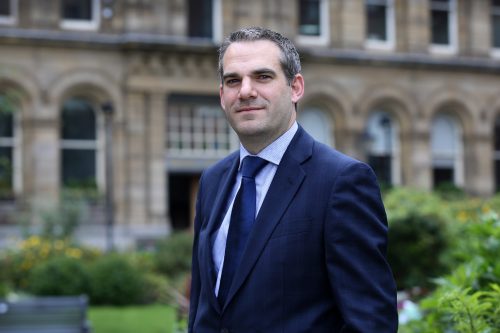 Business leaders have welcomed moves by Chancellor Rishi Sunak to make it easier for SMEs to access the Government's bail out for small firms.
Mr Sunak has extended the Government's Covid Business Interruption Loan (CBIL) to all viable small and medium-sized business which have faced financial difficulty since the coronavirus pandemic hit.
Originally, the scheme was only available to firms who were unable to secure regular commercial financing during the economic downturn caused by the Government's lockdown and social distancing measures.
Changes to the support package mean that lenders cannot now request personal guarantees for loans under £250,000. The Government also said it is making operational changes to speed up lending approvals.
Paul Cherpeau, chief executive of Liverpool Chamber of Commerce, welcomed the Chancellor's announcement and highlighted the lobbying work done by the chambers around the country.
He said: "The coronavirus crisis has caused substantial disruption and challenges to the sustainability of our business community.
"Here at the chamber we have been involved with our national association in lobbying efforts to government for details to emerge around the particular support schemes that they have announced and we are pleased to see in the past few days substantial detail emerge that will hopefully make access to these schemes much easier and much more timely.
"The Chancellor announced changes to the business interruption loan scheme which will take away the personal guarantee requirement for organisations seeking to borrow money from their lenders.
"This is a welcome change to help businesses get through this crisis, as there have been huge challenges for organisations accessing the fund.
"Therefore, it has been imperative for Liverpool Chamber and British Chambers, along with other organisations, to step up and tell the Government what is really happening on the ground.
"We have used feedback from our many members to help shape the narrative and we are pleased to see some results come from that."
He added: "In terms of the Government Job Retention (furlough) Scheme, there are still some questions in terms of eligibility.
"We are trying to get the answers, and we currently have a substantial document with more than 45 specific answers to questions that businesses have posed to us in the past week, and we will be distributing those over the course of the next few days.
"It is really unfortunate that support has come too late for some businesses.
"It is really important now that we come together as a community, ensuring that we are sharing expertise, insight, and guidance with each other."
And Mr Cherpeau said: "Liverpool Chamber is really pleased to be working in partnership with the other trade associations in our city, such as Liverpool BID Company, Downtown in Business, Professional Liverpool, The FSB, The IOD and in conjunction with our local growth hub.
"It is really important that we collectively ensure that any businesses facing challenges in our city have a place to turn to and Liverpool Chamber is that place."