Office and industrial property specialist hails a 'year of good progress'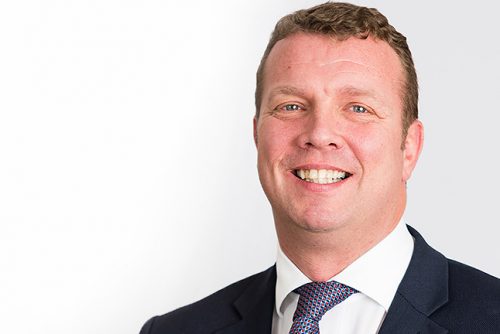 Regional REIT today reported its revenues for the year remained level, but pre-tax profits slumped by almost two thirds.
The property company, which focuses on office and industrial property outside London and has offices in Manchester which looks after properties throughout the North West, announced annual results for the year to December 31, 2019.
Revenues of £75.645m compared with £74.019m the previous year. However, pre-tax profits fell from £67.94m in 2018 to £26.254m this time.
The group said it had achieved another year of good progress, with positive growth and portfolio diversification.
It managed a successful oversubscribed equity raise which supported strong performance in transactional activity with £87.1m (before costs) invested in new acquisitions and £24.3m (net of costs) received from three strategic disposals.
The group said it has increasingly diversified its portfolio of 160 properties (2018: 150), 1,251 units (2018: 1,192) and 904 tenants (2018: 874), while core and core plus regional office and industrial property assets represented 93.6% of its portfolio by value – with 79.9% in offices and 13.7% in industrial sites.
Lease renewals for office and industrial assets achieved a 9.8% increase in rental roll year-on-year.
Post its reporting period end, it reports continued positive momentum, disposing of two non-core assets totalling £8.6m (before costs) while actively managing the portfolio with three further quality lettings.
However, on March 24, the company announced that, as a result of current market volatility caused by the global spread of COVID-19, it was no longer considering an equity fundraise.
On March 31, the company confirmed its dividend for the fourth quarter of 2019 of 2.55p per share would be paid to shareholders on April 9.
It said that, in light of recent events, and until it has greater clarity on the economic outlook, future dividend distributions remain under review, however, the quality and diversity of thec Company's tenant base means that it remains in a strong position to deliver one of the sector's best income returns to shareholders.
Since the period end, £30.7m of available borrowing headroom has been drawn down ensuring ample liquidity with a cash balance post dividend of £58.1m.
As at April 6, the company had collected 81.6% of the rent due, in comparison with 83.1% at the same date in 2019.
Another 4.8% of tenants have switched to monthly payments and have either paid or have agreed to pay.
Furthermore, it expects another 2.3% of tenants to settle within seven days, which, in aggregate, amounts to 88.7% of rents to be collected: "We wholly expect to collect in excess of 90% of rent in due course."
Stephen Inglis, chief executive of London and Scottish Property Investment Management, the asset manager, said: "We are extremely pleased with the good progress achieved to further diversify and strengthen our income and asset mix throughout 2019 and into Q1 2020.
"A key component of this total return to shareholders continues to be one of the sector's leading dividend paying REIT's, as we increased the dividend again by a further c.2.5%.
"The year also marked a considerable milestone in our ongoing ambition to grow the company, by a highly-successful oversubscribed capital raise of £62.5m. Swift deployment of these proceeds helped to contribute to the continued growth in our investment properties under management to £787.9m, up 9.7% from £718.4m in 2018.
"Whilst markets are currently experiencing considerable levels of volatility due to the COVID-19, we continue to believe that our highly-diversified income-led approach to shareholder returns will continue to offer investors the best defensive, risk adjusted income value in the sector.
"We have a very strong tenant base with c.51% of rents being secured against tenants regarded under the Government's definition as 'essential services' and other government departments, and with a further c.12% of income secured from large international companies."
He added: "We have a hugely experienced senior management team which has delivered great results for shareholders through a number of recessions and downturns over the past 30 years, including, most recently, the 2008 recession.
"In the wake of the global financial crisis, we were able to deliver increased income, across a predominantly multi-let office and industrial portfolio, throughout the 2008-2012 period.
"This experience working with tenants in challenging times will be invaluable in the aftermath of the current COVID-19 crisis.
"Our market fundamentals to date remain robust, however, we will inevitably be impacted by COVID-19 and though we are committed to paying a regular quarterly dividend to our shareholders, this will be subject to market conditions, the company's performance, its financial position and business outlook.
"Our unique, vertically integrated, asset management platform continues to deliver considerable value for our shareholders and I believe our encouraging income collection rate for the current quarter is testament to this.
"Our platform, with so many property managers and asset managers on the ground supported by our accounts team and research enables a joined up, effective and understanding approach to supporting tenants and achieving the best outcome in this uncertain time."
He said: "It is these unique aspects to the company's proposition that we believe have helped deliver such strong shareholder returns in 2019, outperforming the FTSE NAREIT Index and providing 43.0% EPRA NAV total return to shareholders since IPO and will continue to deliver for shareholders over the longer term."