Chancellor called out on prioritising supermarkets over charities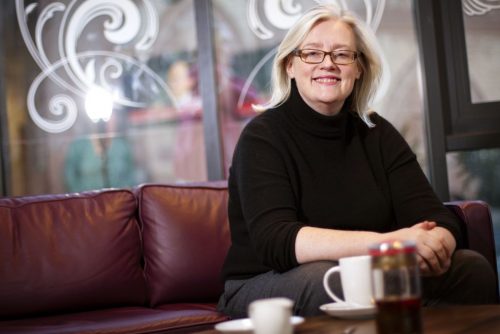 The Government should get its priorities right when it comes to coronavirus crisis support, a social enterprise leader has blasted.
Maggie O'Carroll, co-founder and chief executive of Liverpool-based charity and business support agency The Women's Organisation, believes Chancellor Rishi Sunak should rein in financial backing for national supermarket chains and reallocate vitally-needed funding for the nation's charities.
Mr Sunak announced proposals this week (April 8) to provide charities with £750m, roughly £4,400 each, leaving many within the third sector puzzled as to how this balances the relief to other thriving businesses.
Supermarket chain Tesco, for example, has reportedly benefited from £585m in rate relief while still open for business, boasting queues to get in and generous dividends for shareholders.
Meanwhile, many in the charitable sector have seen funding sources wither and dry up as countless fund-raising events have been cancelled, shops closed and services reduced due to social-distancing restrictions, costing the charitable sector billions of pounds in vital support.
Charities such as hospices, who support the NHS in providing beds, specialist clinician care and staff, who, in turn, will relieve pressure on the NHS, as well as the St John Ambulance service, which supports the NHS, and charities, who provide vital support for domestic abuse victims who are in heightened danger of physical and mental damage during the current lockdown period.
Organisations helping vulnerable children, and the Citizens Advice Bureau which will be a main source of support for people in danger of losing their jobs, or their homes because of the unprecedented measures necessary during the lockdown, will also be among those expected to survive on just over £4,400 each from the Government's coffers.
Ms O'Carroll, whose organisation has helped countless thousands of entrepreneurs and small businesses since its formation in 1996, says this makes no sense, and many millions of pounds-worth of business rates relief for retailers who are still trading and seeing record revenues during lockdown, should be redirected to more deserving causes.
Using the market leader as an example, she said: "Tesco's get effectively a £585m grant from government through the business rates relief support package and their shareholders are cashing in on the current crisis with a huge dividend payout.
"Meanwhile, over 170,000 charities get to share £750m. That equates to over £4,400 per charity.
"Surely these large corporate companies don't need this kind of taxpayer windfall when their tills continue to ring and cash is rolling in and where charities are also working on the front line are left with such limited support, and where their income sources have plummeted to zero in many cases."
She added: "It begs the question, why on earth did the Chancellor include supermarkets, whose stores remain open and popular, in his business rates holiday? There was no need to do so.
"We are going to witness catastrophic effects on vital charitable services that offer support to the most vulnerable in our community unless we offer a proper safety net of support to the sector.
"That decision needs to be urgently reviewed and those resources reallocated to the charitable sector."