Airline says it is prepared for all pandemic scenarios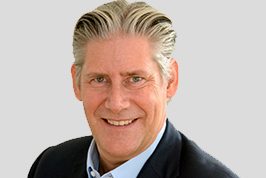 Budget carrier easyJet said it anticipates a first half headline pre-tax loss of between £185m to £205m.
In a trading update this morning the carrier, which operates from Liverpool John Lennon Airport and Manchester Airport, said this figure represents an improved year-on-year first half headline loss before tax compared with £275m in 2019.
The first half reported loss before tax is expected to be in the range of £360m to £380m.
The airline traditionally makes a loss in its first half, moving into profit in the busier Summer second half period.
It said decisive cost actions, deferring the purchase of 24 new aircraft and the raising of significant new finance ensure the carrier has sufficient liquidity to endure a lengthy fleet grounding due to the coronavirus pandemic.
Chief executive Johan Lundgren said: "Our first half trading performance was very strong prior to the impact of coronavirus, which shows the strength of easyJet's business model.
"Since then I have been immensely proud of our team, right across the business, and the way they have worked through these tough times to put us in the strong position we are in now.
"We took swift action to meet the challenges of the virus and in a period of around seven weeks have:
· Launched a cost cutting initiative and dramatically brought down our cash burn
· Grounded our entire fleet in a well planned and executed process
· Delivered an updated fleet deal deferring 24 aircraft, while also maintaining a level of flexibility that will be very important when this crisis ends
"This change, combined with the deferral and cancellation of a number of other projects has helped to drive a circa £1bn decrease in capex over three years. And finally:
· Executed a funding programme which will add almost £2bn in extra cash funding, strengthening our liquidity position.
"These decisive actions mean that easyJet is well positioned to endure a prolonged grounding."
He added: "We remain focused on doing what is right for the company for its long term health and to ensure we are in a good position to resume flying when the pandemic is over.
"While the vast majority of our people are not able to work at this time, there is a small number working tirelessly to help our customers, and to plan for our return to the skies, whenever that might be."
Total revenue for the six months ending 31 March 2020 increased by 1.6% to £2.382bn (H1 2019: £2.343bn), with seat capacity decreasing by 7.6% to 42.7 million (H1 2019: 46.2m).
Airline revenue per seat at constant currency is expected to have increased by 10.2%. This reflects a continuation of the strong performance seen in the first quarter, with a very strong RPS performance in January and February, prior to the impact of the travel restrictions caused by coronavirus.
The fleet was fully grounded on 30 March 2020. The Winter 20/21 seats were released earlier than usual, in order to allow customers to plan ahead.
Bookings for Winter are well ahead of the equivalent point last year, and this includes customers who are rebooking coronavirus-disrupted flights for later dates.
The carrier said that, at this stage there can be no certainty of the date for restarting commercial flights: "We will evaluate continuously based on changing regulations and customer demand and will update the market in due course. Our strategy, network and data science teams are working through different demand scenarios for re-starting flying, which could be done with as little as two weeks' notice."
Total headline cost in the first half is expected to decrease by 1.6% as a result of reductions in variable expenses such as fuel and airport charges.
Airline headline cost per seat excluding fuel at constant currency is expected to have increased by 9.5% during the first half.
The impact of coronavirus drove a further 4.5% increase in costs, due to: Significant increases in disruption costs; full pilot and crew rosters through much of March when many flights were being cancelled, with furlough leave only starting after the end of H1; and significantly lower seat capacity.
These cost increases were somewhat offset by: A fall in navigation rates; lower marketing expenditure; reduced airport charges; and wet leasing costs.
Cash flow deferrals have also been achieved through payment term extensions negotiated with many of the carrier's major suppliers including airports, ground handlers and fuel providers.
All government tax payment schemes have been explored including 'time to pay' arrangements and reclaiming corporation tax payment on account.
The airline estimate that its operating costs burn is in the region of £30-40m per week, while the fleet is grounded. This compares to around £125m when flying a full schedule.
The carrier has also announced today that it has signed two term loans totalling around £400m. Both loans mature in 2022 and are secured against aircraft assets.
As announced earlier this month, easyJet has successfully issued £600m of Commercial Paper through the Covid Corporate Financing Facility (CCFF).
This is unsecured, short term paper, at attractive rates, while easyJet has also fully drawn down on its $500m Revolving Credit Facility, secured against aircraft assets. As a result of these two measures easyJet has already raised around £1bn of cash.
Furthermore the business continues to engage with an active lessor market interested in acquiring aircraft from easyJet's fleet on a sale and leaseback basis. Announcements on the progress of these engagements will be made in due course, with anticipated proceeds expected to be in the range of £400-£550m.
Upon closure of all these funding initiatives, easyJet expects to have generated total additional liquidity of approximately £1.85-£1.95bn leading to a notional cash balance of circa £3.3bn.
Given the possibility of a prolonged grounding easyJet will continue to consider further liquidity and funding options.
During a prolonged grounding there would be opportunities to further defer maintenance spending. Additional government support could be sought, around extended furlough leave and tax relief. Further operational and organisational changes could be made.
Looking ahead, the airline said that at this stage, given the level of continued uncertainty, it is not possible to provide financial guidance for the remainder of the 2020 financial year.
However it continues to take every step necessary to reduce cost, conserve cash burn, enhance liquidity, protect the business and ensure it is best positioned for a return to flying.
The carrier said it will release half year results for the six months to 31 March 2020 on 30 June 2020.
Russ Mould, investment director at Manchester-based investment platform AJ Bell, said: "How do you judge a business in survival mode?
"One way is to look at how much cash it has left to keep the lights on.
"On this measure shareholders in budget airline easyJet appear to have at least some grounds for encouragement after this morning's announcement.
"A combination of measures, including drawing on the Bank of England financing facility, issuing new debt and selling and leasing back aircraft (if it can) is hoped to top up the coffers to the tune of a little more than £3bn.
"Not forgetting the fact that, amid a spat with founder Sir Stelios Haji-Ioannou, the company has deferred the delivery of 24 new planes from Airbus.
"These and other potential future moves like looking for further state support or deferring maintenance spending could have implications for the company's ability to regain altitude when the current turbulence is behind it.
"And it is a stark illustration of the industry's perilous position that even £3bn would only cover it for a nine-month grounding of its fleet.
"What is unpredictable at this stage is what a recovery in the aviation industry might look like, and how business and leisure travellers might adjust their behaviour once the current pandemic is contained.
"There is also the longer term concern over the impact of air travel on the environment.
"Chief executive Johan Lundgren will need to call on all his 30-plus years of experience in the travel sector if he is to pilot easyJet through this crisis."