Business distress increases – even before full impact of lockdown is known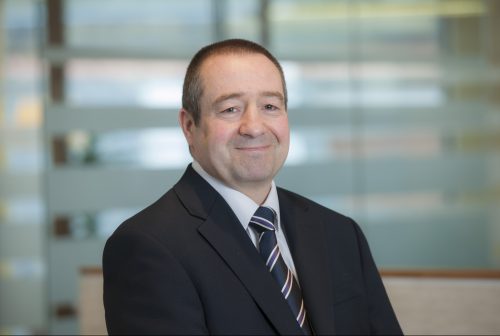 New research published today (April 17) shows that 21 out of the 22 key business sectors in the North West monitored by restructuring firm Begbies Traynor saw an increase in levels of financial distress in the first quarter of 2020.
It revealed that 49,502 firms in the North West region ended the first quarter of 2020 in significant financial distress – before the full impact of COVID-19 'lockdown' – a rise of four per cent on the previous quarter (47,653) according to the latest Red Flag Alert report produced by Begbies Traynor.
Traditionally strong business sectors in the region such as professional services, media and culture saw the largest leaps in distress in percentage terms during Q1.
Financial services and hotels and accommodation saw the biggest percentage quarterly increase of seven per cent. The leisure and cuultural sector and media sector saw an increase of six per cent.
Construction (6,466), real estate (5,505) and support services (8,941) make up the bulk of the volume of distressed companies.
Collectively, these three key sectors of the regional economy comprise 20,912 companies – or 42% of all North West companies in significant distress.
The year-on-year comparison was even bleaker with a five per cent increase in the number of North West companies experiencing significant financial distress compared with the same time last year.
More than half a million companies (509,315) in the UK are now operating under significant financial distress, according to the research by Begbies Traynor. That's the highest number ever recorded by this research.
Gary Lee, partner at Begbies Traynor in Manchester, said: "These figures make grim reading and offer more insight into the shape of things to come for many businesses in our region.
"Even, without accounting for the full economic impact of lockdown, they are troubling. We're at the tipping point of 50,000 firms operating in significant financial distress across the North West, and at this rate, coupled with the effect of lockdown, we will easily exceed that number by the end of the next financial quarter.
"Many of these companies were teetering on the brink of collapse before lockdown and it is not unreasonable to conclude that thousands of these companies will simply not survive without major restructuring of their operations and financial arrangements.
"The knock-on effect of these companies fighting for their lives is that suppliers get left unpaid and find themselves pulled into deeper water.
"Company directors have a responsibility to act swiftly, get professional advice, restructure, refinance and make use of all the Government support available to ensure they still have a business when we all emerge from the other side of this crisis."