The Hut Group signs worldwide tech deal with Nestlé Health Science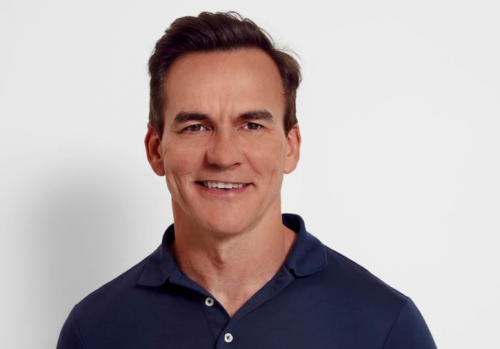 THG Ingenuity, the technology services division of Manchester-based The Hut Group (THG), has today (April 17) signed a major contract with Nestlé Health Science (NHSc).
THG Ingenuity will deliver a fully-serviced, global ecommerce platform, to internationally scale a number of NHSc's brands.
The partnership will provide NHSc with a single service-point, through the THG Ingenuity platform, to launch and scale brands online at pace.
NHSc will harness THG Ingenuity's unique end-to-end capability, technology services and geographical reach to launch some of its leading brands online in 20 territories across North America, Europe and Asia. The brands include OPTIFAST, Minami, and Klean Athlete.
THG Ingenuity will provide NHSc with global fulfilment and payment infrastructure, web development and hosting, digital marketing and content development, translation services, data science capabilities and global operations support.
The partnership effectively allows NHSc to outsource the full ecommerce journey from customer acquisition through to product delivery to THG Ingenuity using its highly-scalable and cost-effective model.
Nestlé's long-term partnership with THG Ingenuity is a testament to its technology infrastructure and proven brand-building expertise, said THG.
THG Ingenuity provides a cost-effective proposition while lowering execution risk from a proven technology service offering.
By leveraging THG's proprietary technology and operating platform, it has successfully built and scaled some of the biggest global direct to consumer (D2C) brands in the health and beauty industry, including Myprotein and lookfantastic.
Nestlé Health Science, a wholly-owned subsidiary of Nestlé, is a globally-recognised leader in the field of nutritional science offering an extensive consumer health portfolio of industry-leading medical nutrition, consumer and VMS brands that are science-based solutions covering all facets of health from prevention, to maintenance, all the way through to treatment.
NHSc says it is redefining the approach to management of health in several key areas such as pediatric health, allergy, acute care, oncology, metabolic health, healthy ageing, gastrointestinal health, and inborn errors of metabolism.
Based in Switzerland, NHSc employs more than 5,000 people around the world.
THG Ingenuity is THG's end-to-end ecommerce platform, powering THG's own business and provided as a service to brands and retailers around the world.
The platform is currently partnered with international retailers including Procter & Gamble, Walgreens Boots Alliance, Johnson & Johnson, Groupe L'OCCITANE and Nintendo, and enables the group to dispatch more than 68 million items to customers globally.
THG Ingenuity comprises access to THG's international infrastructure across warehouse fulfilment, digital content studios and event spaces, an end-to-end proprietary software solution required to operate and scale retail brands, and a suite of in-house consultative and management services across trading, marketing and brand strategy.
Matthew Moulding, founder and chief executive of THG, said: "The agreement with Nestlé is a major endorsement for THG Ingenuity's unique and comprehensive offering.
"We built THG Ingenuity from the ground up, designed specifically to cater for a brand's every need from customer acquisition and content marketing to payments and processing through to delivery.
"It has now become the world's most comprehensive brand and technology platform and we look forward to helping further power Nestlé Health Science's international growth."
René Augstburger, NHSc head of strategy and business acceleration, said: "THG Ingenuity will help Nestlé Health Science reach more customers around the world with science-based nutrition solutions. We are confident that THG will help fast-track our brands' global expansion."