Tech firm raises £100m as founder steps down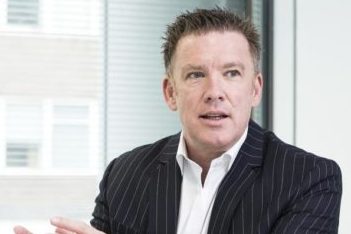 Technology firm Blue Prism has raised £100m to fund its ongoing growth as the impact of coronavirus pushes back its expectations on when it will achieve break-even.
Its founder and long-standing chief executive Alastair Bathgate will also step down next week and leave the company's board. He said he will remain a "fervent supporter and major shareholder" of Blue Prism, investing £200,000 in the current fundraising and now has a 5.4% stake.
Dr Jason Kingdon, who resumed an executive role in October as executive chairman, will now have an expanded role as chairman and CEO.
Kingdon, who invested £1m in the fundraising, said: "The capital raised will improve balance sheet resilience and support our path to cash break even. We believe that Blue Prism's market opportunity remains significant."
The institutional fundraising represented 10.9% of the company's existing share, and was at 1100p per share.
Blue Prism's share price had fallen nearly 40% since early February – a more significant drop than the FTSE 350's average fall in that time – but still has a market value of £1bn.
Warrington-headquartered Blue Prism specialises in Robotic Process Automation (RPA) and believes the coronavirus crisis is strengthening the case for automation and can accelerate its adoption.
The company is working to meet this demand by helping organisations stay resilient, responsive and competitive through the deployment of a Digital Workforce.
Kingdon added: "For many businesses worldwide, the protective measures taken to combat the Covid-19 pandemic have had the effect of disrupting trading and increasing uncertainty regardless of industry or sector.
"In this environment, our Digital Workers are arguably more important than ever in driving organisational adaptation and resilience, and our role as a strategic technology partner to our customers in many ways becomes more emphasised."
Blue Prism also updated the market on its recent financial performance. It made an adjusted EBITDA loss of £27.5m in the five months to March, on revenues of £55.5m.
However it pointed to an increase in monthly recurring revenue – up £0.8m since October to reach £11.4m – and highlighted that it had closed "a number of new deals" since the uncertainty caused by coronavirus began.
But the impact of the pandemic has caused the company to forecast it will now reach cash break-even in its next financial year, which ends in October 2021.
Next year will be the company's 20th anniversary since it was founded by Alastair Bathgate and David Moss, who is still the company's chief technology officer.
Bathgate is leaving "to focus on other opportunities", and plans to work with other UK tech companies to help them scale.
He said: "Whilst, after 18 extremely enjoyable years, I am sad to be stepping out of an executive role, I remain a fervent supporter and major shareholder of Blue Prism and will be cheering from the sidelines, as well as being available to advise and assist where needed.
"The team we built at Blue Prism is world class. I know the company is in safe hands and well positioned to continue to grow and dominate the software category that we created."