Coronavirus update: Business news across the North West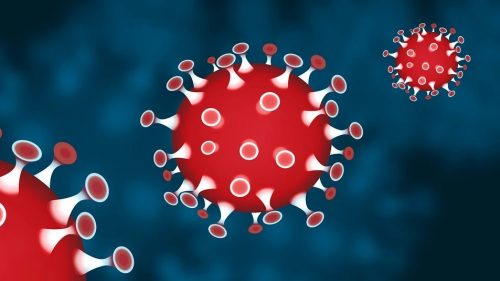 X

Register for free to receive latest news stories direct to your inbox
Register
Almost 4,000 people have used Lancashire County Council's coronavirus business support services.
The council and its partners are helping to support the county's business community through the coronavirus pandemic.
More than 3,900 people have used services available through Boost, Lancashire's Business Growth Hub, to manage the effects of the coronavirus on areas of business including finances, cash flow, staff, remote working, supply chain issues and diversifying into new markets.
As part of Boost's #AskForHelp campaign, launched in response to the coronavirus outbreak, more than 500 businesses have received direct support or advice from a Boost adviser.
A further 3,400 people have accessed Boost's #AskForHelp online coronavirus support, including a dedicated hub which pulls together key government and expert business information and updates.
County Cllr Michael Green, cabinet member for economic development, environment and planning, Lancashire County Council, said: "Every business in Lancashire has faced a range of significant challenges in recent weeks.
"It's these companies that keep the wheels of the Lancashire economy turning and employ local residents.
"We recognised early on that businesses would need support during the Coronavirus crisis. In response to the concerns of the business community, we've repositioned Boost's entire service to provide help to any Lancashire business that needs it.
"It's heartening to see so many people benefiting and getting their business back on track. We encourage all businesses to ask for help."
Boost is Lancashire's Business Growth Hub. It is led by the Lancashire LEP (Local Enterprise Partnership) and Lancashire County Council and supported by funding from the European Regional Development Fund (ERDF).
::
Warrington-based Christeyns Food Hygiene, which manufactures and installs hygiene solutions for the food, dairy and beverage industries, has re-opened its ethanol-based hand hygiene production facility.
Christeyns Food Hygiene has taken its specialist flammables unit out of mothballs and prepared it for operation in just three days. Unit 2 at the company's base in Winwick Quay, Warrington, was originally set up to produce Phargo'rub Gel and Solution products but closed in September 2019.
"The unit was shut down as we prepared for alternative supply from our sister-production facility in France," explained senior chemist Mike Taylor.
"However, with hand disinfection products in such short supply, we wanted to do all we could to get the unit up and running again."
The Health and Safety Executive and Environment Agency were notified of the re-opening and COMAH documentation was prepared to update relevant risk assessments and emergency procedures.
Christeyns Food Hygiene also had its alcohol licences upgraded by HMRC as a priority case.
Mike added: "On a normal shift day, we can produce two batches, so up to 2,400 litres of hand gel or solution and we have secured future deliveries of all the key ingredients so as to ensure continued production, and where possible, extend production shifts."
The firm continues to produce its water-based, non-microbiological hand soap and mousse in the main factory, as well as Sanisafe M, which is microbiologically active and dispensed via modern foam units.
::
A Rochdale manufacturer is playing a key role in supplying 25,000 mattresses needed for the new NHS Nightingale hospitals being used to treat COVID-19 patients.
Nightingale hospitals will be based in London, Birmingham, Manchester, Harrogate, Bristol, Glasgow, Cardiff and Belfast and will provide thousands of extra beds if local services need them during the peak of coronavirus.
Rochdale-based The Vita Group is one of the companies tasked with manufacturing the polyurethane foam that has been used in the majority of the mattresses required by the NHS. The company is providing a mixture of mattress cores and finished mattresses.
The company, which is based in Middleton, is also involved in the manufacture of face and visor mask protection, SoftSeal lining for incontinence wear/pads and filters used in ventilators.
Ian Robb, Vita Group chief executive, said: "I'm incredibly proud of the way our teams have responded to the call for materials to support healthcare, care homes and medical sectors during the COVID-19 emergency.
"It's a huge logistical operation across multiple sites and countries, including Middleton, Dukinfield, Stakehill and Wythenshawe in Greater Manchester and our sister plants in Accrington, Bedford, Chelmsford and Milton Keynes.
"The UK faces an unprecedented challenge from COVID-19 and The Vita Group has been delighted to play its part."
The company normally makes foam used in office and household furniture and bedding, but has now diverted the bulk of its efforts into the manufacture of medical mattresses.
Robb said: "The NHS require over 25,000 additional mattresses and associated products in the fight against COVID-19 and The Vita Group and our subsidiary Vita UK are meeting the challenge for increased demand for medical foam.
"The block production line in Middleton, Rochdale, is prioritising the manufacturing of critical medical foam grades required by our healthcare partners.
"Conversion units at Bedford, Dukinfield and Stakehill are currently manufacturing a further 8,000 mattresses with a plan to ramp up production over the coming weeks to meet further demand."
::
The Cheshire and Warrington Pledge, hosted by the Local Enterprise Partnership (LEP), is offering an online service called 'Pledge Learn Live @ 11' to help young people access career support and guidance while in the lockdown period.
The online sessions will bring local Cheshire and Warrington employers, universities, colleges and training providers to young people through a series of live broadcasts and two-way chats every Tuesday and Thursday at 11am.
Sessions are geared towards young people aged 11-18 and will feature employers talking about careers in their industry, as well as providing advice on how to develop the skills that employers are looking for during lockdown.
There will also be sessions on how to undertake a successful online interview and a discussion on progression to Further Education or University.
All of the sessions are free to attend and will be led by local business professionals, giving young people and parents/carers opportunities to ask questions live online.
Each presenter will also set a challenge for participants to complete, so they will be able to go away and develop their employability skills further after the session has finished.
Clare Hayward, chair of Cheshire and Warrington LEP, said: "We are incredibly excited to launch this new service which we hope will be a really useful source of inspiration and information to young people who are currently thinking about employment, further or higher education or training.
"In these challenging times, employers are still very keen to reach out to young people – to inspire them about new technologies and job opportunities and support them on their journey to starting a career."
To register to the 'Pledge Learn Live @ 11' online sessions, visit https://learnliveuk.com/partner/cheshire-and-warrington-lep/