Funding deal pairs Housemates with ideal partner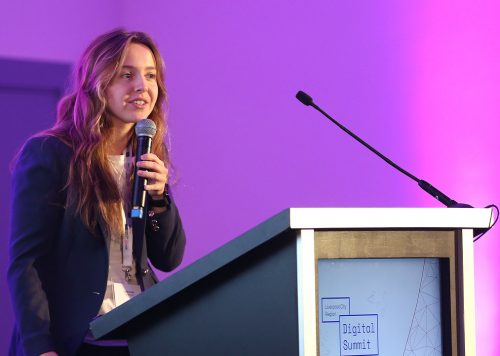 Manchester-based student accommodation marketplace Housemates has secured £100,000 of pre-seed funding from GC Angels to support plans to expand its platform across the UK and internationally.
Founded by entrepreneur Lydia Jones in 2019, Housemates is a mobile platform that automates the process of onboarding students into accommodation.
The end-to-end marketplace removes the need for letting agents and the associated fees, providing landlords and tenants with the opportunity to transact without traditional challenges such as agreements and payments.
The platform, which is aimed at both private landlords and PBSA chains, requires no upfront cost and is free to sign up to for property owners.
Housemates builds on the success of Jones' 'Hall Hang' student accommodation app, designed to help international students find places at UK halls of residence.
The UK international student market remains extremely valuable, with nearly 500,000 overseas pupils moving to the UK to study every year – second only to the US.
In total, the global market value for students is estimated at £146.6bn a year, presenting an enormous opportunity for innovative companies.
Based in Ancoats' Pollard Yard, Housemates will use the funding to support the validation of the concept in Manchester as it looks to launch a web app later this year, as well as creating jobs across its design, marketing and software departments.
This will support the business as it looks to expand its current offering to cover key milestones across the whole student journey.
Lydia Jones said: "The student market is an area ripe for innovation and disruption.
"Given this is often the first significant move away from home, students need support and stability when it comes to finding accommodation and settling into independent life.
"Housemates was founded precisely to do that, and with this funding, I have real confidence in our growth potential in the coming years."
She added: "As a younger founder and company, getting support to grow is essential.
"This is why we are so grateful to the Department for International Trade for their help in accessing international markets, as well as the financial backing of GC Angels.
"Having a strategic funder that understands the challenges you face is absolutely imperative, and from the start, GC Angels was very approachable, making the whole process easier."
Jess Jackson, investment director at GC Angels, said: "We are always excited to see innovative ideas with positive outcomes for users at the heart of their ethos.
"Housemates has huge potential to make a difference to the lives of students and offer a better experience for landlords. Supporting female founders is important to us – Lydia is a fantastic and experienced founder, and we're pleased to come on board to support Housemates in its growth."
She added: "Such is the breadth of knowledge across our angel network, we have been able to pair her with a serial tech investor with experience in the graduate investor space, who will provide invaluable expertise to go alongside the financial support."
Angel investor and founder at Cogentix, David Goadby, acted as co-investor alongside GC Angels.
A seasoned corporate executive, David has more than 30 years' experience in business leadership positions, with experience across the chemical, agricultural and mineral sectors in the UK, US and Brazil.
He has considerable M&A expertise, having led in highly leveraged environments with private equity and IPOs.
David Goadby said: "When we look for investments, we look for innovation through business model re-engineering, a broader social purpose and a visionary leader focused on delivery.
"Lydia and Housemates clearly met our criteria and we are very proud to be teaming up with GC Angels again as seed investors in this outstanding opportunity."