Security companies partner to protect Nightingale Hospital

X

Register for free to receive latest news stories direct to your inbox
Register
A Haydock firm has provided security hardware to protect hospitals across the country from external threats amidst the ongoing COVID-19 pandemic.
ATG Access, a maker of road blockers, bollards and vehicle barriers, has provided technology for sites, including the Nightingale Hospital at London's ExCel Centre.
Through its partnership with deployment partner, Crowdguard, ATG's hostile vehicle mitigation (HVM) solution, Surface Guard, has been installed to protect the temporary 500-bed facility.
After having originally been alerted of a potential security vulnerability to vehicle attacks at the ExCel Centre, Crowdguard installed 40 metres of ATG Access' Surface Guard across three locations on-site within 36 hours.
The solution is fully pedestrian-accessible, and Crowdguard has also deployed a separate athorised vehicle access unit in front of the hospital, ensuring that hospital operations remain entirely unaffected by the new measures.
Following the successful initial installation of Surface Guard, ATG Access was also commissioned to secure the 2,000-bed capacity field hospital built by a temporary conversion of Cardiff's Principality Stadium.
All necessary security products, once again deployed by Crowdguard, have been donated free of charge to ensure the hospital, staff and patents are fully protected from attack.
Furthermore, Hardstaff Barriers, part of the wider HS Security Group, has also been enlisted to protect the Nightingale Hospital in Harrogate.
Both Hardstaff Barriers and ATG Access are part of HS Security, a group of the UK's leading physical security specialists owned by Hill & Smith Holdings.
Designed in response to the surge in vehicular attacks across Europe in recent years, a Surface Guard barrier can withstand the impact of a 7,200kg vehicle travelling at 32kph.
The barrier's lightweight and modular design means that it can be deployed quickly and efficiently by four men in under an hour, minimising disruption to event operation and the surrounding area.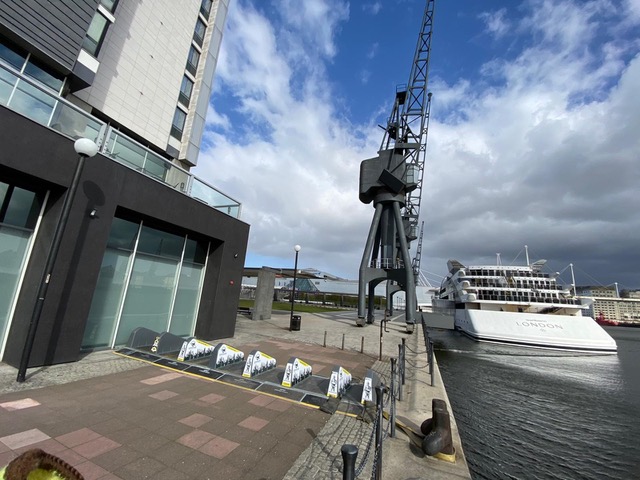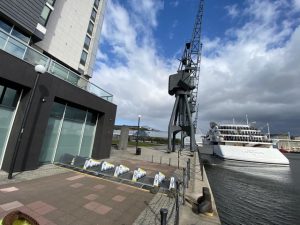 Iain Moran, director at ATG Access, said: "Now, as ever, the public's safety remains top priority and, to this end, we wanted to ensure that people don't have to worry about security during these difficult times.
"We have a long-standing relationship with the ExCel Centre, having worked to protect the venue across a number of high-profile events in the past, so we knew what security measures would be needed for the temporary hospital.
"Due to Crowdguard's expertise and unparalleled deployment network, we were able to work together to implement the necessary solutions rapidly and effectively, keeping key workers and critical infrastructure safe in these challenging times."
Deborah Ainscough, operations director at Crowdguard, said: "We are proud that, through innovations such as Surface Guard, we are at the forefront of securing the nation's hospitals and, through this, ensuring that both vital key workers and patients affected by COVID-19 are kept safe."