North expected to take brunt of CV-19's economic impact in 2020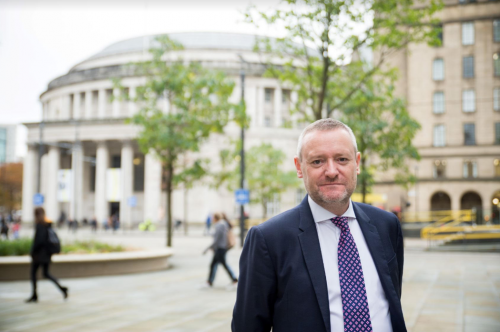 Recruitment activity in the North of England fell to record low levels during April, according to KPMG and REC's latest UK Report on Jobs.
The findings of the monthly survey pointed to an unprecedented reduction in hiring, as additional KPMG data forecasts that almost half of the 10 local authority regions to be most economically impacted by coronavirus will be in the North.
In terms of adjusted gross value added (GVA) forecasts for 2020, Barrow-in-Furness is likely to be the worst-affected area in the UK (-28.3% adjustment) ahead of Fylde in third (22.9%).
The Ribble Valley and Copeland are also included in the list of the 10 most-impacted areas.
Service-based city centre economies, which benefit from workers' ability to continue working remotely, are expected to weather social distancing rules relatively well.
However, areas that rely on transportation, transport manufacturing, construction and tourism will be among the most affected.
By contrast, Middlesbrough and North Tyneside are expected to be among the least economically impacted areas of the country. Both areas are likely to be insulated due to their high proportion of public sector and healthcare workers.
In the Northern job market, both permanent placements and temporary billings fell at the quickest rate on record during April, as business closures and increased uncertainty meant that demand for workers evaporated.
Meanwhile, redundancies related to the coronavirus led to the fastest increase in candidate availability for more than a decade. The plunge in demand for workers combined with rising staff supply led to sharp falls in starting salaries and temp wages.
The report, which is compiled by IHS Markit, is based on responses to questionnaires sent to around 100 recruitment and employment consultancies in the North of England.
Across the UK as a whole, permanent candidate availability rose for the first time in seven years, with each of the four monitored English regions posting sharp increases.
Warren Middleton, office senior partner for KPMG in Manchester, said: "As we increasingly come to realise, the world post-COVID-19 will be different to the world before this crisis.
"Aside from those businesses experiencing exceptional demand, there has been precious little recruitment in the region during lockdown with many businesses forced to shut their doors temporarily.
"Coronavirus has impacted the private sector across the North and the majority of businesses are now focusing on how best to utilise their existing resources while government measures are eased.
"How quickly firms are able to get their operations back up to speed in the next few months will likely determine the shape of the job market up until the end of 2020 at least."
Yael Selfin, chief economist at KPMG in the UK, said: "COVID-19 will no doubt impose new challenges for local authorities.
"The pandemic will leave public finances strained, public debt could exceed 100% of GDP, allowing much less room for the levelling-up agenda that the Government was hoping to pursue prior to the pandemic.
"In the short term, the crisis will put pressure on local finances while increasing demand on local services. Local authorities will need to address the immediate challenges, while keeping another eye on ways to respond to future needs."
---
TheBusinessDesk.com's webinar, How to plan your way through to when restrictions are eased, saw partners from Begbies Traynor discuss the key issues facing business owners and managers in the weeks ahead.