Online shopping has accelerated five years in five weeks, says AO World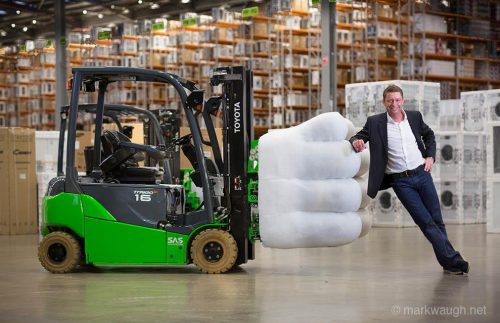 AO World, the Bolton-based online electrical retailer, said it will look to build on changes brought about in online shopping by the lockdown which it says has accelerated five years into five weeks.
The group made the pledge in a trading update for the 12 months ended March 31, this morning.
The company said it expects its headline financial results, excluding former operations in the Netherlands for revenue and adjusted EBITDA (pre IFRS16) to fall within the range of analyst expectations.
Shortly following the year end AO re-financed its £60m revolving credit facility and £20m term loan which were due to run until June 2021.
These facilities have been consolidated into a new £80m RCF which matures in April 2023.
During the year, the group made substantial progress against its four immediate strategic priorities: UK MDA growth of +10%; accelerating the journey to profitability in Germany; being cash generative; and leveraging its eco-system.
It said the lockdown measures implemented by governments in both the UK and Germany created a unique set of circumstances with customers forced to stay at home and relying on their electrical and electronic products like never before.
Shopping online has become an unavoidable way of life during lockdown and AO said it is proud of the part it has been able to play supporting customers through this unprecedented time.
Historically, a large proportion of sales of electricals have been made through bricks and mortar stores.
With the implementation of lockdown measures, overnight 100% of the market moved online. It said that, as the world moves towards a new normal, it would expect the online market in electricals to maintain a higher share than prior to COVID-19.
Despite a decline in the overall market of the categories in which wit operates, AO has grown market share and seen increased demand and sales across all categories since the lockdown measures came into force.
AO founder and chief executive, John Roberts, said: "I want to thank the amazing team of AOers for their dedication, sacrifice and professionalism through the very recent period in particular but also throughout the last 12 months. They have delivered in spades against the key priorities we set and we entered our new financial year in good shape.
"Our team in Germany has embraced our One AO approach and is benefiting on all key metrics as a result. We are more certain than ever of the potential of that business and the platform it provides for growth."
He said: "For the last 20 years I believe we have been a driving force of change, making things better, easier and cheaper than ever before for customers with outstanding levels of service.
"Never before has that service been more necessary or relevant and so I am very proud of the record customer satisfaction scores we are achieving through this period.
"In terms of online shopping behaviour, I believe we have seen five years accelerate into only five weeks and we will plan to cement that change as we impress more new customers than ever with the AO Way."
The company expects to release its preliminary results on July 14, with the date of its annual general meeting expected to be on August 20.