Coronavirus business update: Latest news across the North West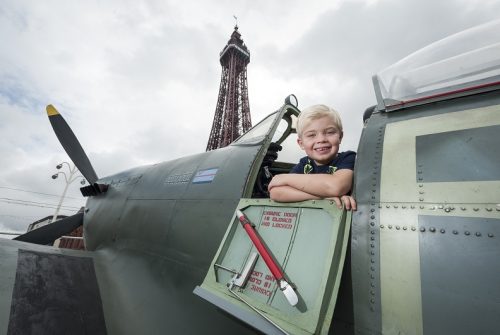 Blackpool's annual Summer air show has been cancelled due to the ongoing COVID-19 pandemic.
The free event, which attracts up to 100,000 visitors, was due to be staged on the Tower Festival Headland over the weekend of August 8 and 9.
Dates for the 2021 Blackpool Air Show have already been scheduled for the weekend of August 7 and 8.
Cllr Gillian Campbell, cabinet member for tourism & culture for Blackpool Council, said: "It is with a heavy heart that we are cancelling one of Blackpool's biggest and most popular events.
"Over the past few weeks we have been closely monitoring government guidance around social distancing and public gatherings to determine whether the event could go ahead in some way.
"It is now clear that the logistical implications of staging an event of this size under the current restrictions, a number of which are likely to remain in place for some time, mean that it cannot go ahead this Summer.
"The health and safety of our visitors and all those involved in the Air Show is of paramount importance. So, too, is the prevention of additional strain on the emergency services who support our events programme each year at a time when they are helping to lead the UK-wide response to the pandemic.
"It is, of course, disappointing to have to cancel such an important part of our Summer programme, but we are working closely with our partners to ensure that our resort emerges from this crisis with a strong and vibrant tourism offer.
"We look forward to welcoming back our visitors when it is safe to do so."
Other events in the VisitBlackpool programme for this year will continue to be reviewed over the coming weeks in line with government forward guidance.
::
Charities and healthcare bodies across Greater Manchester are benefiting from antibacterial wet wipes thanks to key workers at a Wigan manufacturer.
Staff at Nice-Pak International have launched a new product in just two weeks – and are donating packs along with their 'Sani Hands' antibacterial hand wipes to hospices, NHS bodies and care homes to help them in the fight against COVID-19.
The contribution comes after an increase in demand for hygiene products due to the coronavirus, in particular antibacterial wipes used both in and out of the home.
Donations have been made to Wigan and Leigh Hospice, Wrightington, Wigan and Leigh NHS Trust, 111 North West Ambulance Service NHS Trust, and Dean Wood Manor care home in Wigan. In addition, Nice-Pak supplied packs to Halton Haven Hospice in Runcorn, Cheshire.
The company's efforts have also been praised by Greater Manchester Mayor Andy Burnham for its PPE donation to a local NHS trust.
Deborah Thatcher, HR director at Nice-Pak, said: "We received numerous requests from colleagues and external healthcare organisations for donations to the community.
"As a result, our teams worked incredibly hard to produce a new antibacterial wipe in just two weeks and donated thousands of packs around the region. Developing and manufacturing a new product can take months, so to complete it in 14 days is a record for the business and reflects the passion of our people to help our communities.
"We are really pleased to be able to offer our help during this crisis and hope they play a role in keeping people safe."
Rebekah Ashley, IPU manager at Wigan and Leigh Hospice, said: "This is a such a useful donation from Nice-Pak and we are very grateful to them for thinking of us. The wipes are absolutely crucial to prevent the spread of infection and are being used throughout the hospice building."
Liz Darley, registered manager at Dean Wood Manor care home, said: "It was a kind donation of surface wipes and hand wipes. The staff team have found them very helpful to keep infection control standards at the highest standard possible."
Speaking about a co-ordinated approach to tackling PPE shortages, Andy Burnham said: "I'm proud of how our partners across Greater Manchester have come together to work in a co-ordinated way to make sure our frontline services have the vital PPE they need to do their jobs and I thank them for their Herculean efforts."
Nice-Pak International says it is the world's largest wet wipe manufacturer
It produces wet wipes on behalf of global brands and retailers, and its products include baby wipes, cosmetic wipes, moist toilet tissue and household cleaning wipes.
In Europe, Nice-Pak has been established for more than 30 years and employs 900 people across three factories in Flint, Wigan and Germany.
The company's founder was the inventor of the wet wipe, back in the 1950s.
::
Blackpool Council will be re-opening its tip and household waste recycling centre on Bristol Avenue on Monday, May 18.
It will re-open five days a week with special restrictions in place and residents will be allocated a specific day when they can use the centre based on their postcode.
On the same date, the council will reintroduce other waste collection services that were suspended at the start of the Government lockdown.
The vast majority of councils have kept household recycling centres closed in line with government guidelines stating that visiting a recycling centre was not deemed an essential journey.
In Blackpool, kerbside household waste collections, the Bulky Matters service, Rover recycling and the paid-for green waste service were all altered or suspended.
Last week, the Government issued new guidance advising that household waste recycling centres can open as long as social distancing and public safety measures are in place.
From Monday, May 18, Blackpool's revised waste service provision is as follows:
Bristol Avenue Tip & Household Waste Recycling Centre
The council's waste team is reconfiguring the Bristol Avenue Household Waste Recycling Centre so that it can operate while maintaining social distancing. The following measures will be in place:
Initially, the centre will open with extended hours 10am until 8pm, Monday to Friday. The centre will not be open at weekends at this point
Residents will be asked to attend on a specific day according to their postcode to manage demand and social distancing. (The designated days are: Monday – FY1, Tuesday – FY2, Wednesday – FY3, Thursday – FY4, Friday – FY5)
The small number of Blackpool households in the FY6 postcode will be contacted directly by the council with details of their designated day
Visitors will need to display in their vehicle windscreen proof of their address which shows their postcode. This will be checked leading up to the entrance
The number of bays has been reduced from 21 to six
People can visit by car, existing permit holders can visit in a trailer or small van but construction waste, also known as inert waste, will not be accepted
People must be able to lift and deposit the rubbish themselves or with anyone accompanying them. Staff will not be able to help visitors with their waste
While waiting to enter the site visitors should stay in their cars with windows closed
There will be traffic management in place to try to minimise the congestion and disruption on the roads and surrounding neighbourhoods. Access to the site will be via Moor Park Avenue
Only two adults are permitted to come to the tip per vehicle. If there are any children accompanying them they must stay in the vehicle
Note: Residents should not visit the centre if they are feeling unwell.
::
North West celebrity photographer, Carla Speight, has pivoted her business and launched an online academy to help small business owners navigate the art of professional image creation during lockdown and ongoing social distancing measures.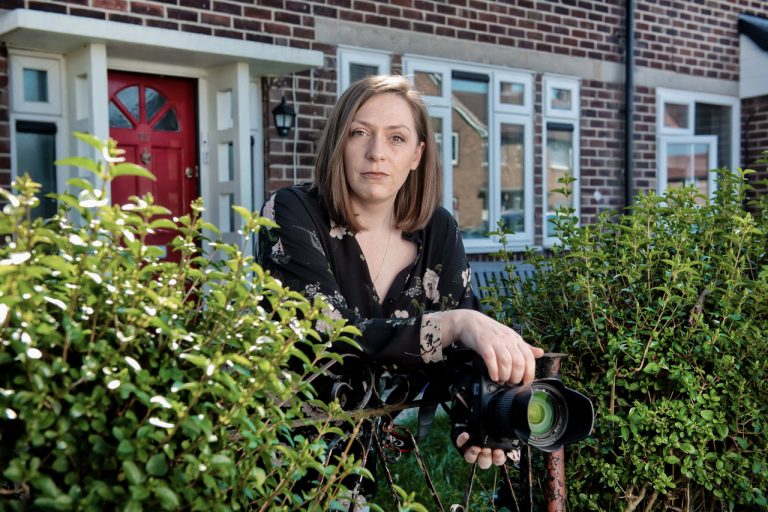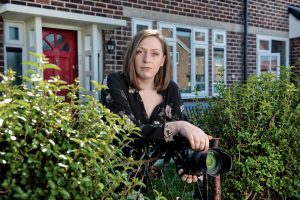 As a commercial and live event photographer, Carla's ten-year career has seen her work with some of the UK's leading musicians, comedians and reality stars – shooting head shots, gigs, festivals and press and product launches.
Now Carla has used her decade of industry knowledge and know-how to create a series of online courses to guide those working in creative industries or small ecommerce business owners through what it takes to create their own professional standard photography for their business, press and digital marketing content.
Carla said: "Just like many business sectors, the photography industry has been profoundly affected by the lockdown measures and there is still ongoing uncertainty and a lack of clarity surrounding how and when photographers will be able to operate normally again.
"The knock-on effect of this is the impact on businesses who rely on our services to capture their products, press shots and brand content. For professionals working in industries which need high quality imagery – especially product-based small businesses or social media content creators – now is the perfect time to upskill and learn how to capture their own photography.
"I love teaching and am passionate about photography and helping people really perfect their techniques and signature style. I can't wait to kick off the first round of courses in the academy and see the hard work I have been putting in behind the scenes in recent weeks come to life."